It looks like The Last of Us 2 is set for February 2020
F.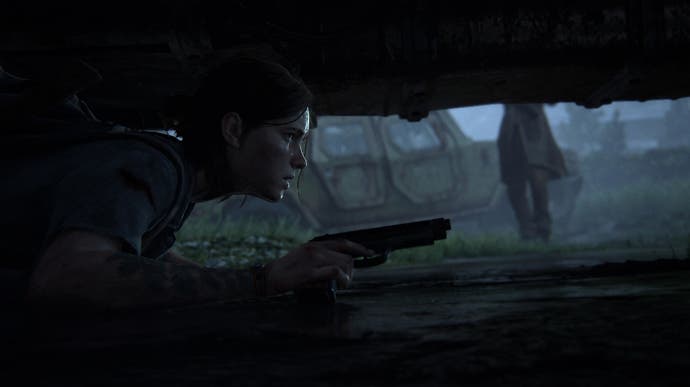 The Last of Us 2 looks set to come out in February 2020, according to various reports.
When asked when the hotly-anticipated Naughty Dog sequel was coming out in a recent interview, Ashley Johnson, who plays Ellie, sounds like she attempts to reply with "February", but she's interrupted by the interviewer as she's mouthing the "feh". (Skip to the one hour and seven minutes mark to hear it.)
This tallies with a tweet from Kotaku's Jason Schreier, who said a couple of weeks ago The Last of Us 2 got bumped from fall 2019 to early 2020 - "possibly February".
Looks like Death Stranding is about to get announced for a November release. The Last of Us 2 was also planned for fall 2019 but I actually just heard it got bumped to early 2020, possibly February? Either way, wild final year for PS4 https://t.co/wh6kimA73b

— Jason Schreier (@jasonschreier) May 29, 2019
Video game analyst Daniel Ahmad then took to ResetEra to back-up the suggestion, saying February 2020 is the current internal date at Naughty Dog.
Of course, a lot can happen between now and February 2020, so this release window may change. Assuming The Last of Us 2 stays on target, the PlayStation 4 looks set to have a cracking 12 months before the expected launch of the PS5 in time for Christmas 2020. Waiting to come out is Hideo Kojima's Death Stranding, Square Enix's Final Fantasy 7 remake, the full launch of Media Molecule's Dreams, Sucker Punch's Ghost of Tsushima and of course Naughty Dog's The Last of Us 2.
Not bad!
(The video interview with Ashley Johnson is well worth a watch, by the way. In it Johnson talks about returning to The Last of Us as Ellie and the emotional toll involved in playing her.)