Destiny: Rise of Iron trailer leaks
Gjallarhorn back, in black, if you pre-order.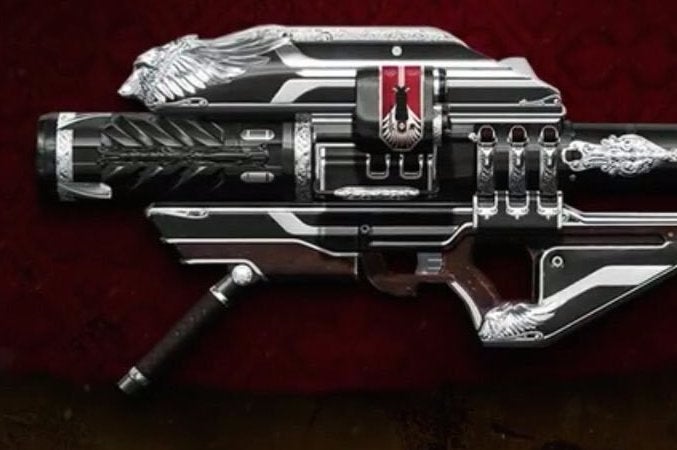 Bungie will officially announce its new Destiny expansion Rise of Iron tonight during a livestream at 6pm UK time, but its trailer has now leaked.
Rise of Iron's contents were spilled online last night, and now we can see it in action courtesy of a leaked ad that popped up on SnapChat.
Rise of Iron contains a new area set on Earth, a new social hub, new mutated forms of Fallen enemies, a fresh raid and strike plus new gear and weapons. What kind of weapons? Hammers.
But that's not all. Gjallarhorn, Destiny's most famous weapon, is back in a new black paint job if you pre-order - re-named Iron Gjallarhorn.
"Access to Iron Gjallarhorn starting September 2016," the small print reads. "Can be obtained by pre-ordering Destiny: Rise of Iron and completing the in-game quest."
One thing Rise of Iron won't include, however, is Xbox 360 and PlayStation 3 support.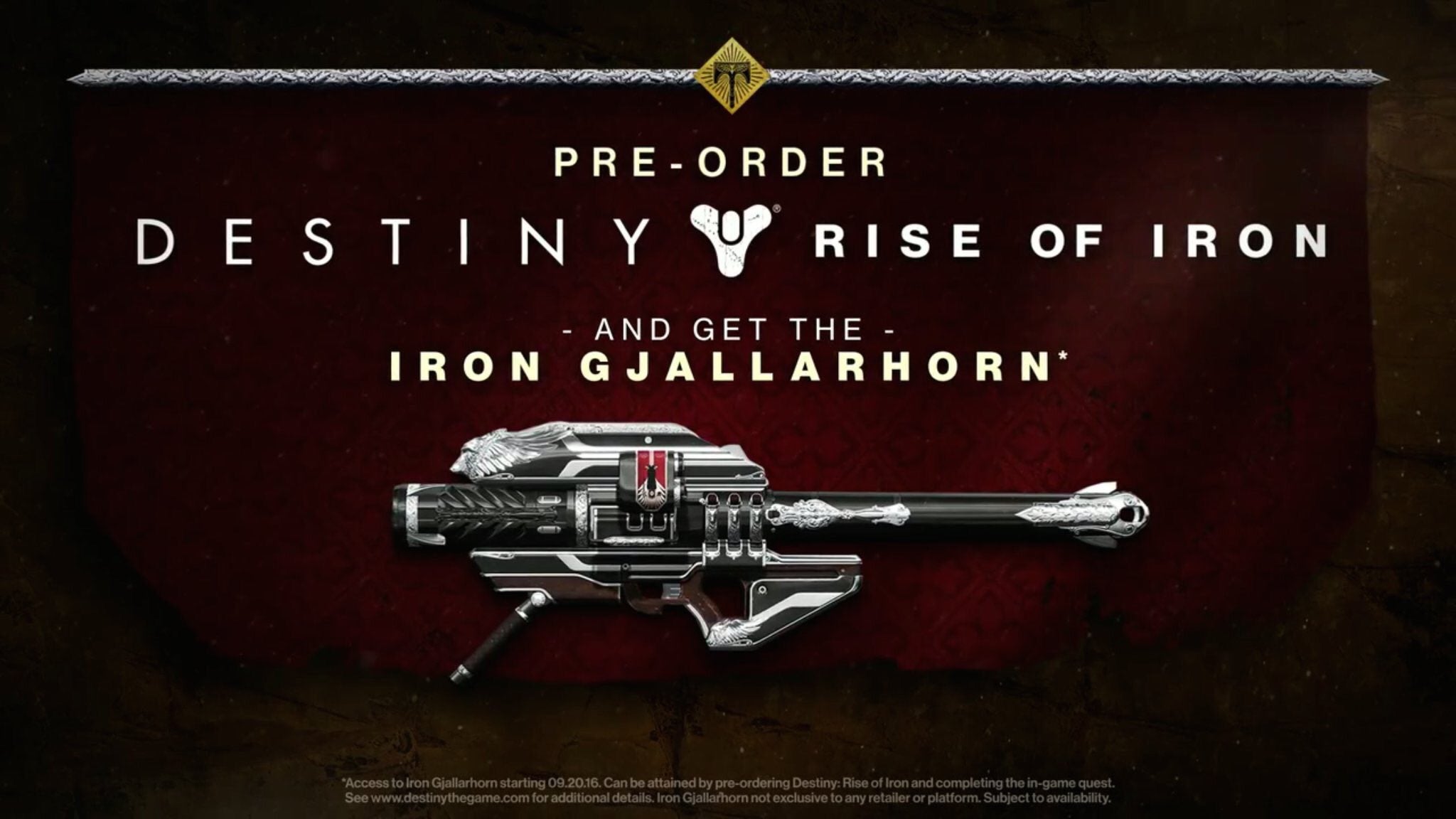 Gjallarhorn dominated Destiny's first year. An over-powered rocket launcher with tracking cluster rockets, it was seen by the game's best players as essential for top-level play.
Because of this, Bungie did not upgrade the weapon in Destiny's second year. Ever since then, the weapon has fallen out of favour.
But Bungie has always said the weapon would return one day. Indeed, Destiny: The Taken King creative director Luke Smith told us that Gjallarhorn would be back - although we would have to wait until the game's third year.
The wait is almost over, then. Is it enough to get you to pre-order?