It looks like Call of Duty: Warzone is coming to mobile
I declare a thumb war.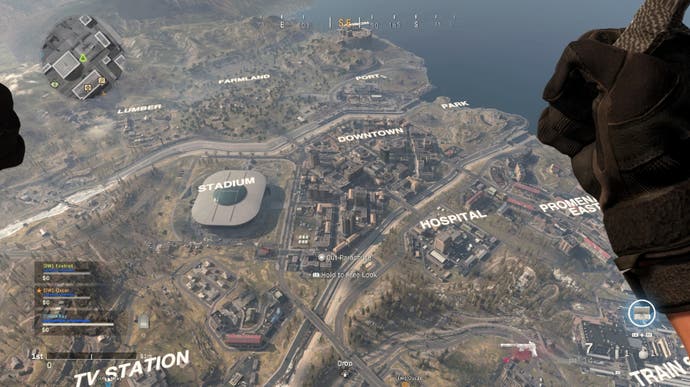 Call of Duty: Warzone looks set for mobile devices after a job listing suggesting as much was spotted online.
Charlie Intel reports the job listing - now pulled from Activision's website - called for an executive producer to work on "WZM", the suspected abbreviation of Warzone Mobile.
The successful candidate must "harvest, adapt and deliver the essential features from Warzone console and PC into their best mobile instantiation", as well as "serve as primary point of contact on Warzone Mobile leadership team for clarity and decisions on user-facing features, UX and overall quality", according to the listing. Sounds pretty clear cut to me.
Perhaps it should come as no surprise to see Warzone head to mobile. The main version is phenomenally successful with over 75 million players. And other battle royales, such as Fortnite and PUBG, have enjoyed huge success on mobile devices.
It's worth noting Call of Duty: Mobile exists, is out and according to Activision is doing very well indeed. It's free-to-play, too, with its own take on battle royale. It'll be interesting to see how Warzone Mobile sits alongside it.
We've asked Activision for comment.