Is this the hack used to exploit Xbox Live accounts?
Fraud victim appears to work it out.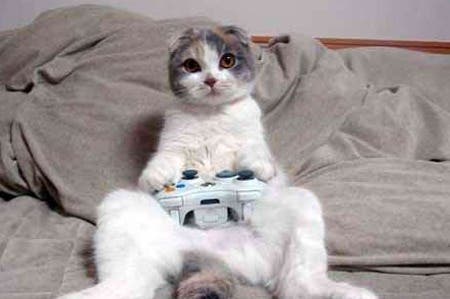 Last week we asked if Xbox Live had been hacked. We used the detailed account of Xbox Live fraud victim Susan Taylor to suggest that yes, it had.
After publishing the article, Eurogamer was approached by half a dozen other readers who had experienced similar exploitation on Xbox Live.
All the while, Microsoft staunchly denied any such security breach on Xbox Live.
But now we may have discovered how those Xbox Live accounts were broken into.
Eurogamer was contacted recently by "Jason", a man who claimed to know how to hack into Xbox Live accounts. He offered us an explanation via email last night. But our efforts to validate his claims were cut short by website AnalogHype, which today posted an uncannily similar "how-to", based on information provided by a source named Jason Coutee.
The same Jason? Probably.
Coutee and Eurogamer's "Jason" point the finger at Xbox.com - the website. This allows eight password attempts at a Windows Live ID before CAPTCHA is triggered - the system that presents those squiggly words. A simple password-generating script can apparently be used to exploit this system before CAPTCHA kicks in.
The Windows Live IDs come from playing Xbox 360 games online. Gather Gamertags and Google search them in the hope you'll find related email addresses. Try these as Windows Live IDs and the Xbox.com website will let you know if they're valid - "the email address or password is incorrect" - or not - "That Windows Live ID doesn't exist."
Using these methods you can apparently brute force your way into a near-limitless supply of Xbox Live accounts and use their saved banking details to buy Microsoft Points. That's how it sounds. We haven't tested this, naturally.
Eurogamer has contacted Microsoft about this issue. Microsoft is aware of the issue and Eurogamer is waiting for a formal response.
AnalogHype says that Jason Coutee is a network infrastructure manager who had his own Xbox Live account hacked and used to fraudulently buy 8000 Microsoft Points. He called Xbox Support, who offered to freeze his account but couldn't refund him. He declined the offer and investigated himself, eventually stumbling upon the answer.
Since publishing Susan Taylor's account of Xbox Live fraud, Eurogamer has been contacted by half a dozen other people who were victims of similar exploitation. Thank you, those who have written in. And please do keep letting us know if you've had your Xbox Live account fraudulently used.