Insomniac shows off Spidey's new suits from next week's The City That Never Sleeps DLC
In case you were wondering.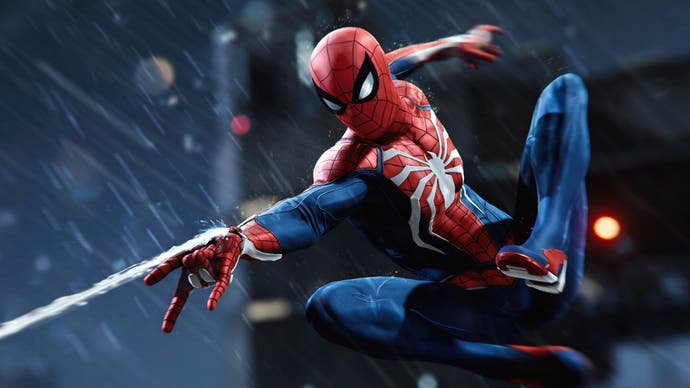 Insomniac Games' acclaimed Spider-Man is about to get its first paid DLC next week, in the form of the story-based The City That Never Sleeps. Insomniac has already teased most of its features, but if you were curious about its promised new Spidey suits then, well, here you go...
The City That Never Sleeps consists of three episodes - The Heist, Turf Wars, and Silver Lining - with the first arriving on October 23rd. Episode one, as previously revealed, marks the return of Felicia Hardy, otherwise known as Black Cat, and brings new missions, new challenges, a brand-new faction of enemies, and, yes, three additional suits.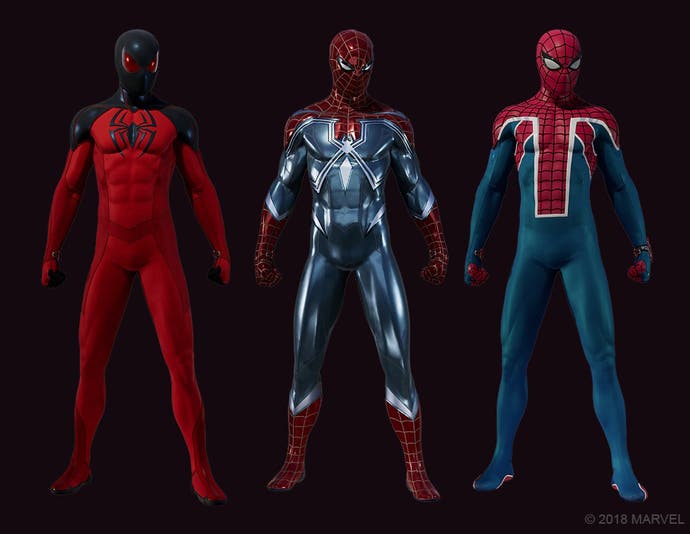 Spidey's new suits (above) offer a bit of a fashion shake-up for those tired of the game's existing hues. From left to right, there's Spider-Man's suit from Scarlet Spider II, the Resilient Suit (by Marvel illustrator Gabriele Dell'Otto), and the Spider-UK suit from the Spider-Verse. Ideal if you've ever wanted a cosplay crossover between Spider-Man and the Spice Girls.
The City That Never Sleeps' DLC story arc is included in the Digital Deluxe Edition of Spider-Man on PS4 and in the £15.99/$24.99 USD season pass. Episodes two and three are scheduled to arrive in November and December, and are all available to purchase separately.