Injustice 2 reveals first gameplay footage
See Supergirl, Gorilla Grodd, Aquaman and more in action.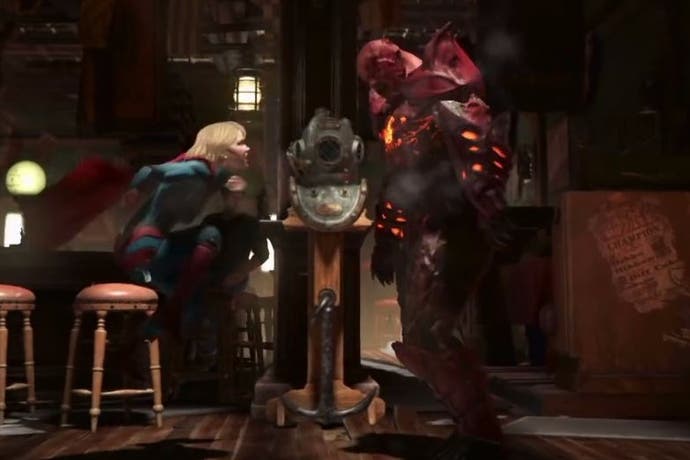 Injustice 2 has premiered its first gameplay footage in the following trailer (captured by Gematsu based on a stream by developer NetherRealm Studios).
We get to see such characters as Gorilla Grodd, Supergirl, Red Lantern Atrocitus, Aquaman and Black Manta duke it out. Based on the end of this trailer, one wonders if Batman remembered to pack his shark repellent bat-spray. Though I guess he could always just punch one, like he did in Arkham City. (I realise that's not technically a shark, but it seems close enough to be susceptible to shark repellent, right?)
As previously revealed, Injustice 2 will let you customise your characters.
Injustice 2 is due next year on PS4 and Xbox One.