Infinity Ward mentions "next generation" in job posting
We're sorry. This stuff is like catnip though, seriously.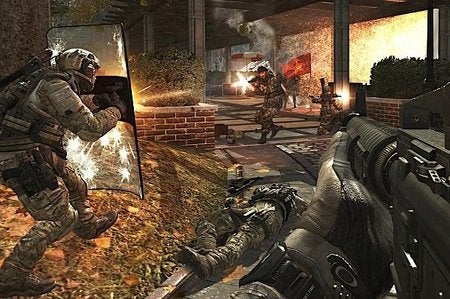 Call of Duty developer Infinity Ward has dropped a hint in a job ad that at least one project for next-generation hardware may be under way within the walls of its studio in Encino, California. In related news, two plus two is now thought to equal five.
The advert for a senior animator posted online (thanks GameSpot) makes the following pitch:
"Infinity Ward, developer of numerous award winning games, including Call of Duty: Modern Warfare 3, is seeking a Senior Animator, preferably with experience in game development and an interest in working with next-generation technologies."
Infinity Ward collaborated with other Activision studios to ship Modern Warfare 3 last November. The game went on to sell 2.8 million copies in the UK by Christmas.
"The above definitely means we're making a next-generation Call of Duty game and there is no other possible interpretation," the advert obviously didn't then continue.