Infinity Ward "fast-tracking" fix for bug that turns Call of Duty: Warzone into a glitchy sci-fi nightmare
Final boss.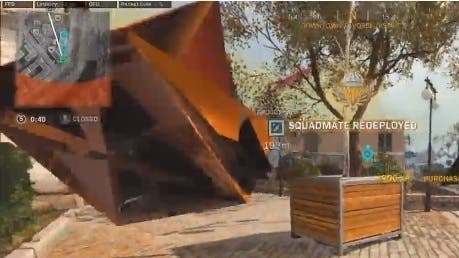 Infinity Ward has said it is "fast-tracking" a fix for a weird graphical corruption bug that turns Call of Duty: Warzone weapons into glitchy nightmares.
We're currently fast-tracking a fix to address the recent graphical corruption bugs some may be seeing on weapons and around the map in Warzone. We are targeting to release this fix as soon as possible and will provide more details as they become available.

— Infinity Ward (@InfinityWard) August 13, 2020
This bug, which the Warzone community brought to light a week ago with the launch of Season 5, sees weapons and in some cases objects on the Warzone map glitch into strange shifting, jaggedy shapes.
This bug kind of reminds of something out of an '80s sci-fi movie. Maybe the shield practise scene from Dune? Or maybe something out of one of the Transformers movies?
I've noticed increased reports of graphics issues outside of this weapon bug since the launch of Season 5, too. Clips have surfaced of the Warzone map failing to load, and levitating soldiers sat inside invisible vehicles.
Infinity Ward co-design director of multiplayer Joe Cecot has explained that a rendering update for this gun glitch has to go through first-party, which means the patch needs to be certified by Sony and Microsoft before it's deployed to players. This takes more time than Infinity Ward issuing a server-side gun-tuning update, which it recently did for the Breun.
"They are not mutually exclusive changes as different people work on each type of update," Cecot said.
Fingers crossed Infinity Ward sorts this bug out sooner rather than later - before Warzone becomes self-aware or something.