Indie dev makes game about his s***** day job, gets fired
"The outpouring of support (including a huge sales boost) has been utterly overwhelming."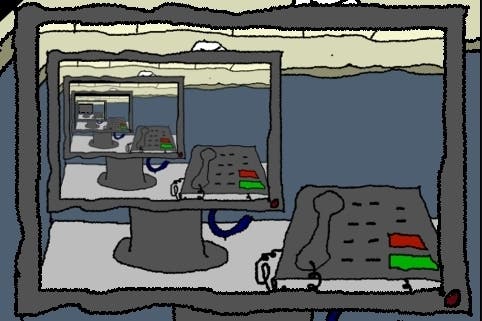 Last month Ontario-based indie developer David S. Gallant made a game about his soul-sucking customer service day job at the Canada Revenue Agency. This week Gallant lost the job he so desperately wanted to break free from.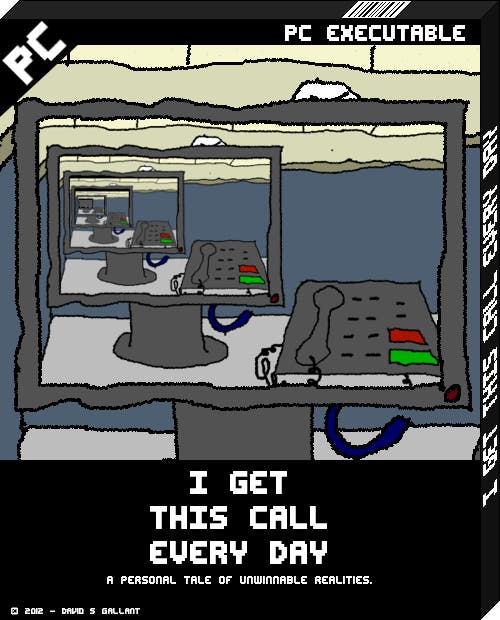 Described by Gallant as "a personal tale of unwinnable realities," his game, I Get This Call Every Day, puts players in the role of a customer service agent dealing with fussy customers. It satirises (or rather simply portrays) how dehumanising that line of work is - and also how easy it is to get fired when one doesn't stick exactly to protocol.
It's unclear if Gallant lost the job due to the game - which wisely doesn't name the organisation Gallant worked for - or for any of the reasons outlined in the game. He's not talking to the press at the moment and he tweeted, "Please understand that after the next tweet ['Anyone hiring?'], I cannot and will not provide any further comment on today's situation."
He later added, "I can still get myself into trouble if I say the wrong thing about my former employer, or be perceived to have said these things."
While it may seem like poetic justice to be fired from a job you made a game about wanting to leave, Gallant still had to face the grim financial reality of the situation. "I know everyone keeps saying that I can focus on creating now, & that will happen, but fact is: I have to focus on paying the rent too," a worried Gallant tweeted shortly after losing his job.
The story has a happy ending, though. News of Gallant's plight spread throughout the land on Twitter and in the press, resulting in a huge sales boost for the game. "The outpouring of support (including a huge sales boost) has been utterly overwhelming," Gallant tweeted. He then added, "The community has flooded me with support. I'm gonna be all right."
I Get This Call Every Day is available from Gallant's site. It's a pay-what-you-want affair with a minimum price of $2.
See it in action in Gallant's launch trailer below or watch someone play through a full call and see if you can withstand seven minutes of this suffering without breaking.
If you'd like to support Gallant and his autobiographical game further, feel free to vote on I Get This Call Every Day on its Steam Greenlight page.