HTC Vive down to £599 after big price drop
Tempted?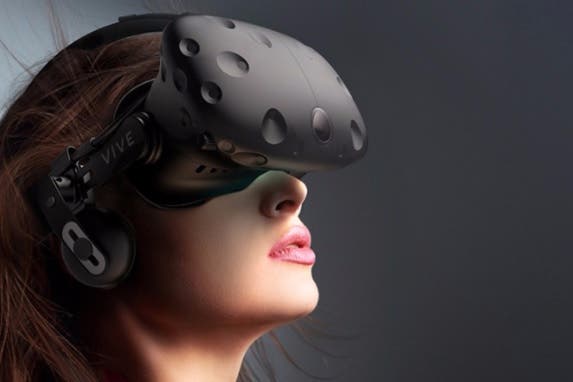 HTC has announced a significant price drop for the Vive virtual reality kit.
From today, the Vive costs £599 in the UK - that's £160 cheaper than before.
All Vive purchases come with a trial to Viveport Subscription, which lets you choose up to five titles per month, and copies of Google's Tilt Brush, Everest VR and Richie's Plank Experience.
The Vive has always been the high-end pick of the current virtual reality bunch, and as a result is more expensive than rivals Oculus Rift and the PlayStation VR.
This new price drop is clearly designed to make the Vive more accessible to a wider market, and brings it closer to the Rift's current £400 price point. PSVR is the cheapest option at £340.
"Our goal at Vive has always been to offer the best and most advanced VR system and drive mass market adoption for VR across the globe," said HTC chairwoman Cher Wang.
"We're continuing to deliver on that commitment with this new price for Vive, making VR more accessible to a broader audience and driving the entire VR industry forward. Vive's game-changing technology, best-in-class content and unmatched global partners are fulfilling the promise of VR like never before. With highly anticipated titles, and the upcoming launch of Vive Tracker, there has never been a better time to embrace Vive, and enjoy the most immersive VR experience available."
HTC said there are more than 3600 titles available across Steam and Viveport for Vive, and pointed to the upcoming release of Fallout 4 and Doom VFR from Bethesda. As for the Vive's popularity, HTC said it has a 60 per cent share of access to the Steam platform for high-end VR headsets, and over the past year Vive has maintained its lead by more than 20 per cent. In short, Vive is more popular than Oculus Rift.