How Remedy convinced Microsoft to let it make Alan Wake PC
"We were like a nagging little kid."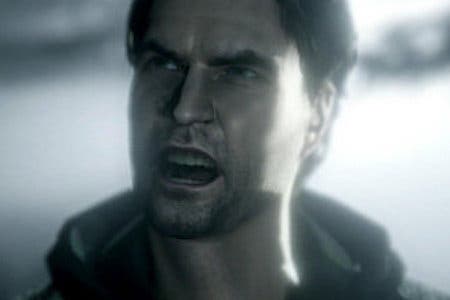 Alan Wake on PC exists because developer Remedy kept nagging Microsoft to let it happen.
Alan Wake launched this week on Steam nearly two years after it released as an Xbox 360 exclusive - but it was announced way back in 2005 as a PC and Xbox game.
"From that announcement our children were born and we started nurturing them, if I can use that analogy," Remedy head of franchise development Oskari Hakkinen told Eurogamer.
"Somewhere along the way one of our children got lost. We've now found him and our family is complete.
"What I'm trying to say, to speak from the heart, PC gaming is part of Remedy's heritage, back from the first Death Rally that was made in a basement to Max Payne 1, which was made partly in a basement, and Max Payne 2. Announcing Alan Wake on PC was always an important factor for us."
As Alan Wake was being developed Microsoft secured an Xbox 360 exclusivity deal with Remedy for the title, or, as Hakkinen put it, "the stars became unaligned".
That deal cancelled the PC version and focused Remedy's attention on creating a console game for release in May 2010.
But that was nearly two years ago - plenty of time for Microsoft's Alan Wake console exclusivity deal to run its course.
"[The PC version] was something Remedy as a team has always wanted to do," Hakkinen continued. "We haven't been shy about saying that. So we've done everything in our power to try and get it done.
"Microsoft gave us the blessing about seven months ago to do that. And from the moment we got that blessing we started working on it.
"Alan Wake was developed on the PC, of course. But when the PC version was dropped we were concentrating on the Xbox 360 hardware parameters. So the first thing we did was move those parameters to see how the game would work in a configuration that's much more powerful."
Remedy and an external fellow Finnish developer called Nitro Games worked on the PC version for five months, implementing a raft of improvements and additional features.
But how did Remedy convince Microsoft - famous for striving to keep its exclusive games exclusive - to finally relax its position on Alan Wake?
"We were like a nagging little kid," Hakkinen explained. "Time is a factor, and having a good relationship with Microsoft. And also [inbound XBLA exclusive] American Nightmare coming out obviously extended that relationship with them.
"It was just a number of discussions with the right people, and then them saying, 'Yeah, we see you want to do that. We see it's important to you. We can let that happen there.'"
He added: "Time has definitely been a factor on making it happen. Also it was the relationship and seeing we're doing more stuff with them as well."
Alan Wake's belated appearance on PC might have given PlayStation 3 owners hope that the game will one day launch on their console - Remedy, after all, owns the Alan Wake IP.
This, though, will never happen, Hakkinen confirmed.
"I know you're never going to see Alan Wake or Alan Wake's American Nightmare on PlayStation," Hakkinen said. "Those are Xbox exclusives."