How Jamie Vardy crashed the FIFA 20 market
Having a party.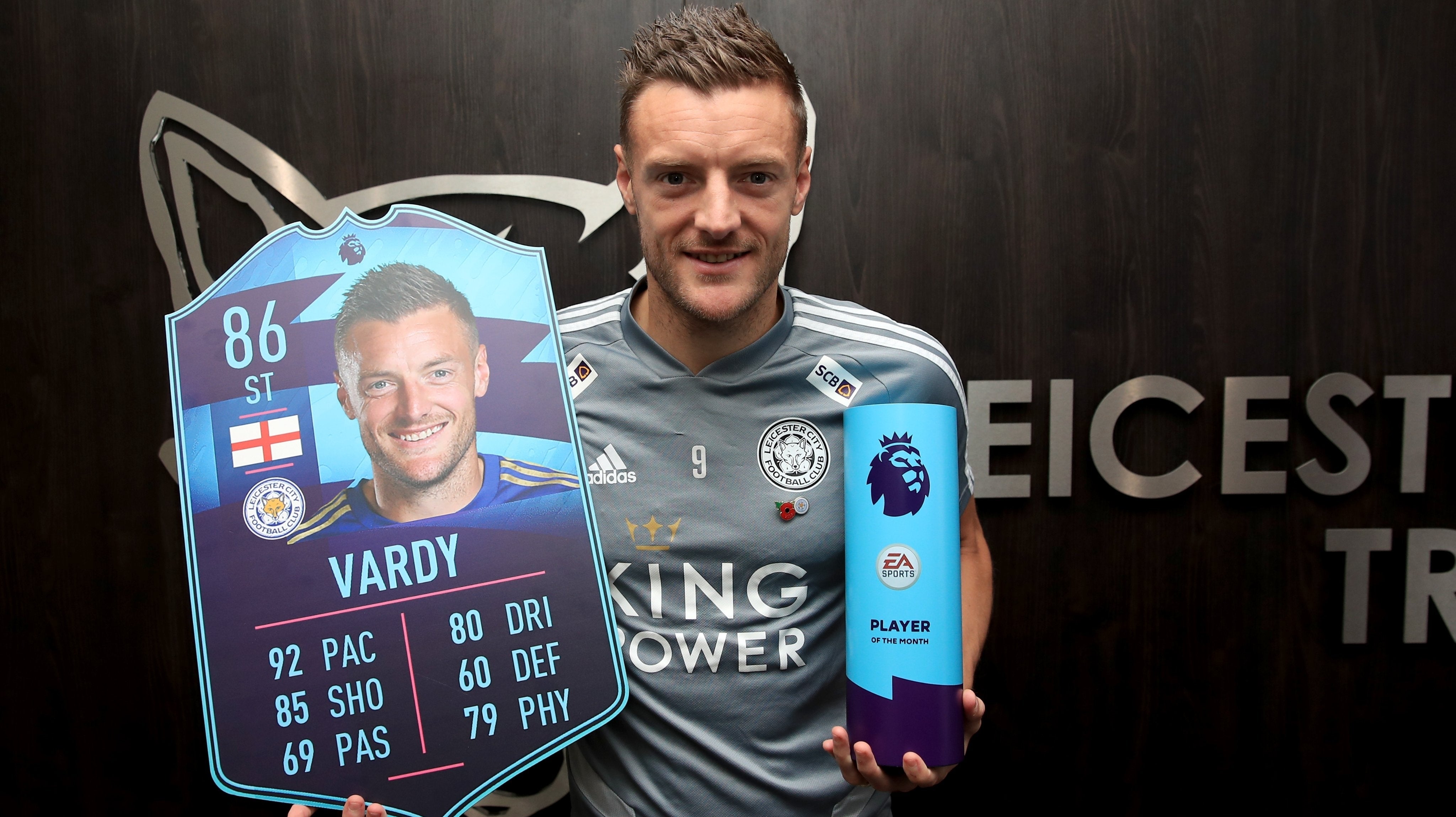 If you're into playing the FIFA Ultimate Team market, you'll have noticed FIFA 20 suffered its first crash this week. Why? Because of Jamie Vardy.
The speedy forward had a prolific October for club side Leicester, and is currently the Premier League's top scorer with 10 goals.
EA Sports decided to release a Player of the Month version of Jamie Vardy's card into FIFA 20 Ultimate Team - essentially Vardy's standard card but with better statistics (92 pace!) and a nice picture. But what sent the FIFA market tumbling was the fact EA released this superb card into the game via an ultra cheap Squad Building Challenge.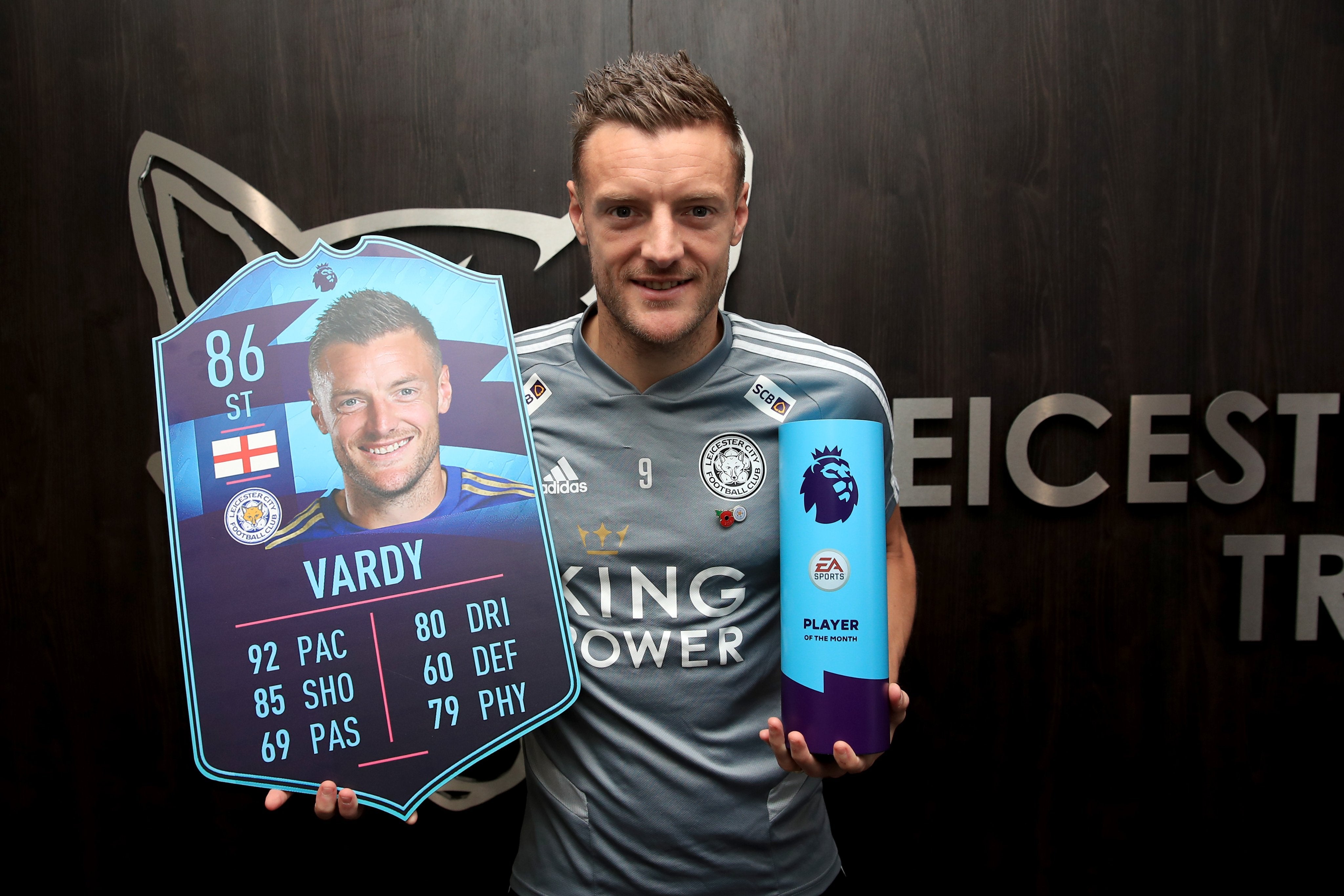 For the uninitiated, Ultimate Team features Squad Building Challenges, known as SBCs, that involve creating a squad with cards you already own and depositing them for a reward. Usually there's some puzzle-solving aspect to the SBC. It might require players from three separate nations, or two leagues, or have a minimum overall rating, that sort of thing.
Most players solve these SBCs by taking to the in-game transfer market to spend virtual coins on cards they then deposit. In this way an SBC can have an associated cost - that is, the amount of coins needed to buy the cards you'll need to complete the challenge.
Vardy's Player of the Month SBC is incredibly cheap because it's an incredible easy challenge. The requirements are to submit an 11-player team with a minimum overall rating of 83, a minimum chemistry rating of 75 and a minimum of one player from the Premier League. So easy is this SBC challenge that some players thought it an error by EA Sports.
As it is, you only need to spend around 20,000 coins, give or take a thousand or two, to buy the cards needed to complete it. And thus, the Jamie Vardy Player of the Month card, which has fantastic stats and an impressive 86 overall rating, is incredible value. In fact, some FUT experts have called this the best value SBC in the history of FIFA.
The accessibility of PotM Vardy caused a wave of panic selling, particularly from those who owned Premier League cards this new Vardy card essentially replaces in most teams and wanted to get as many coins for them as possible. And with a flood of these cards now available on the transfer market, their price naturally dropped as supply outstripped demand. Some Premier League forwards halved in value overnight. The likes of Arsenal's Pierre-Emerick Aubameyang, Spurs' Lucas Moura and Manchester United's Marcus Rashford all saw tens of thousands of coins wiped off their sell price as owners replaced their forwards with PotM Vardy. Even the likes of Manchester City's Sergio Aguero, Liverpool's Bobby Fermino and Arsenal's Alexandre Lacazette saw significant drops.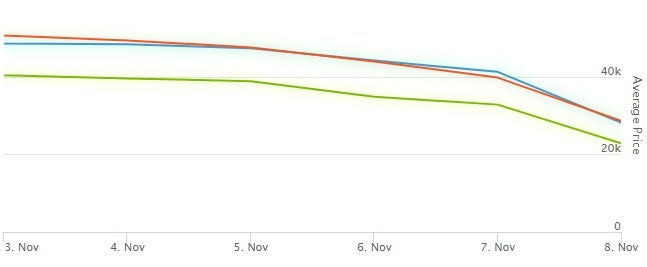 The crash was then exacerbated by the release of the first batch of Road to the Final cards. These cards revolve around players expected to do well in the Champions League and the Europa League, and upgrade the further the players get into the competitions in real life. Dortmund's Jadon Sancho, for example, starts off with an overall rating of 86, but if Dortmund win the Champions League he'll end up 92. These cards are highly coveted - and cause players to sell their owned players to generate the coins needed to try to get them.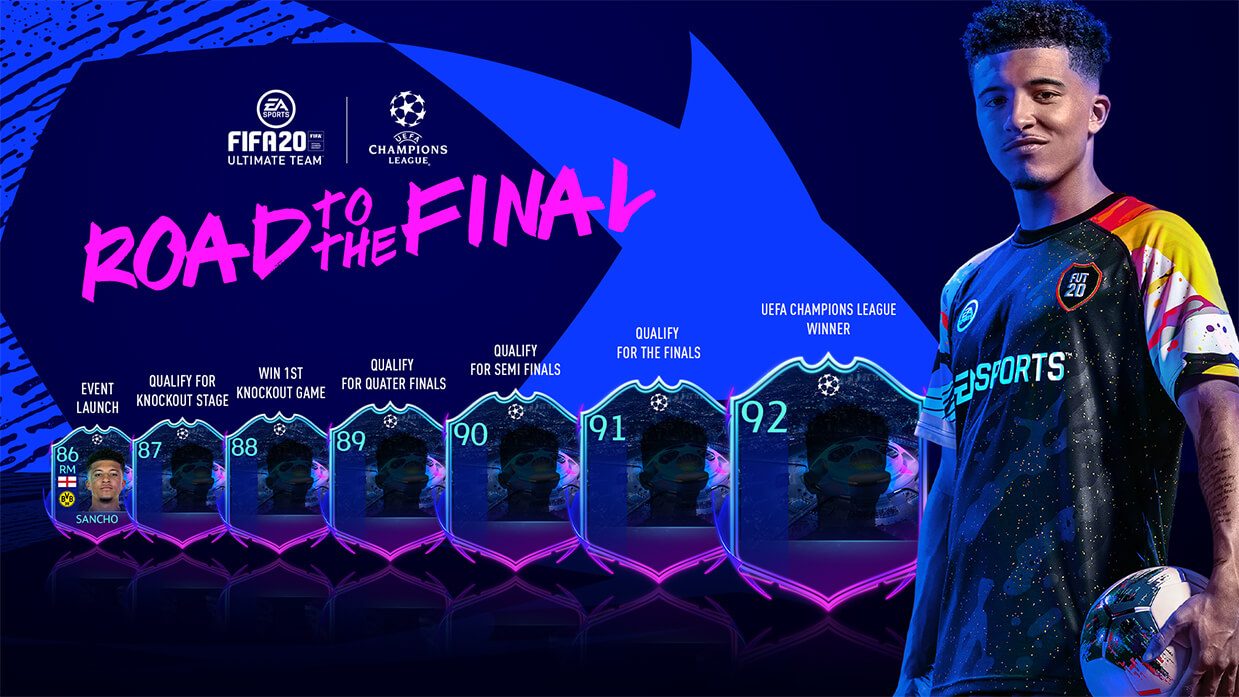 The final press of the panic button came from a FIFA YouTuber with a huge audience. MattHDGamer, who has 2.35m subscribers, published a video on this market crash and encouraged FUT players to sell. And so they have.
So what happens next? The current thinking is players are currently at their lowest value and must recover, although whether they ever recover to their previous prices remains to be seen. So, there's not much point selling your Premier League forwards now if you haven't already.
As for Jamie Vardy? Well, he's having a party.