Hotline Miami 1 and 2 bundled up for Switch
Out on eShop today.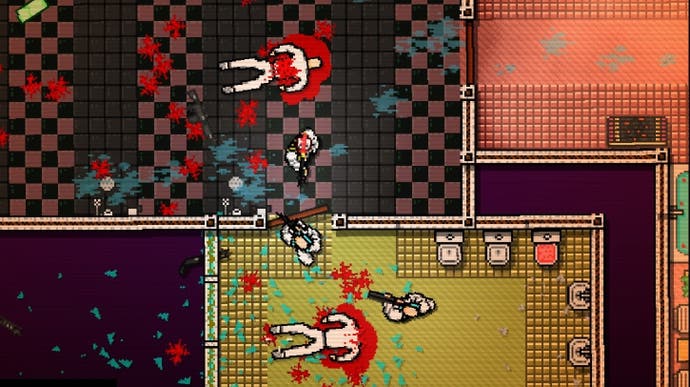 Hotline Miami, developer Dennaton Games' critically acclaimed top-down shooter series, is making its way to Switch today in the form of two-game bundle, the Hotline Miami Collection.
Hotline Miami's breathless blend of stealth and ultra-violent shooting action immediately won fans when it released in 2012, with plenty more praise being piled on the game's smart, surreal narrative and stylish fever-dream aesthetic, full of woozy neon visuals and pulsing synths.
Dennaton did it all over again for a sequel in 2015, with Hotline Miami 2: Wrong Number going bigger, stranger, and tougher in almost every conceivable way - although inevitably, it didn't have quite the same impact the second time around.
Publisher Devolver Digital will be bundling up both games into the Hotline Miami Collection for Switch, and it's due to arrive digitally on eShop at some point today. There's no word on a price just yet, but I'll update the story when more details emerge.