After three years on Early Access, horror roguelike Darkwood is finally getting an official launch
After a three year wait.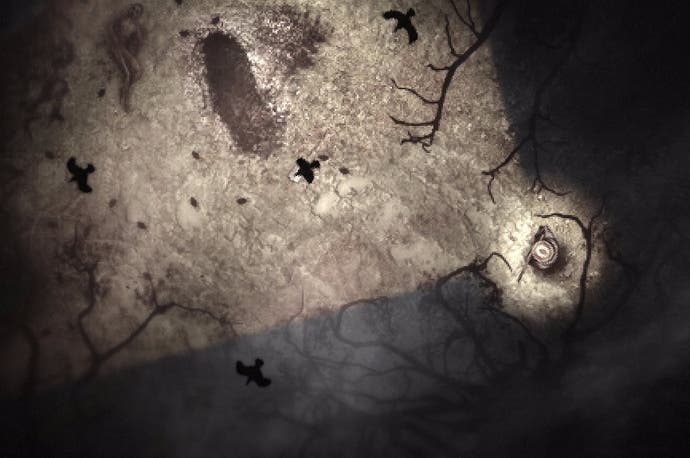 After three years on Steam Early Access, surreal top-down horror roguelike Darkwood will finally see a full release on 17th August for PC, Mac and Linux.
The wait makes sense given that Polish developer Acid Wizard Studio is comprised of a mere three people (and one dog).
Promisingly, our Chris Donlan had very nice things to say about Darkwood when he played it an entire three years ago (almost to the day!). At the time he called it "a masterclass in how to undermine the audience in tiny, gnat-bite ways." One can only imagine that it's improved a fair bit since then too.
Darkwood is a mishmash of roguelike, RPG and adventure elements as your mysterious protagonist is plonked down in a procedurally-generated forest where they must use their wits, and occasionally weapons, to survive this haunted wilderness.
The game features a day/night cycle where you'll spend much of your brighter hours scavenging for supplies, crafting materials, and unearthing secrets. By nightfall, you'll need to find a place to hunker down and set traps and barricades as you evade the various monstrosities on your trail.
The world of Darkwood is inhabited by all manner of peculiar NPCs and your choices in how to interact with them will affect the story. An early alpha trailer sees you talking to an anthropomorphic wolf who refers to you as "Meat". Yikes!
A word of warning: Acid Wizard noted that upgrading the Early Access release to the final game will wipe your save, though you could set your Steam preference not to update so you can continue playing on your previous version.
If you're curious to hear how Darkwood has evolved over the years, I interviewed its developer over four years ago about its ambitious vision.