Surreal horror adventure Darkwood creeps onto Early Access next week
New interactive trailer sure is creepy.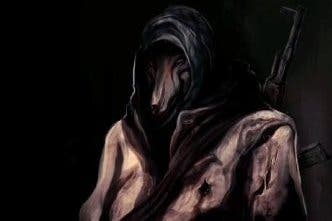 Top-down survival-horror adventure Darkwood is coming to Steam Early Access on 24th July for PC, Mac and Linux where it will cost $14.99 (about £9).
We've covered the Polish indie game before when I spoke to its three-person development team Acid Wizard Studio at length about its procedurally-generated surreal spookfest that resembles a mix of Silent Hill, The Binding of Isaac, Twin Peaks and Don't Starve.
Darkwood was successfully crowdfunded over a year ago on Indiegogo where it raised $57,323.
To celebrate its impending Early Access launch, Acid Wizard released an interactive trailer for Darkwood. It's pretty unsettling with plenty of creepy crawleys, ghostly churchgoers, rotting corpses and a talking humanoid canine. What's not to like?