Homeworld 3 dev announces first-person spaceship laser-cutting game Hardspace: Shipbreaker
Between a rock.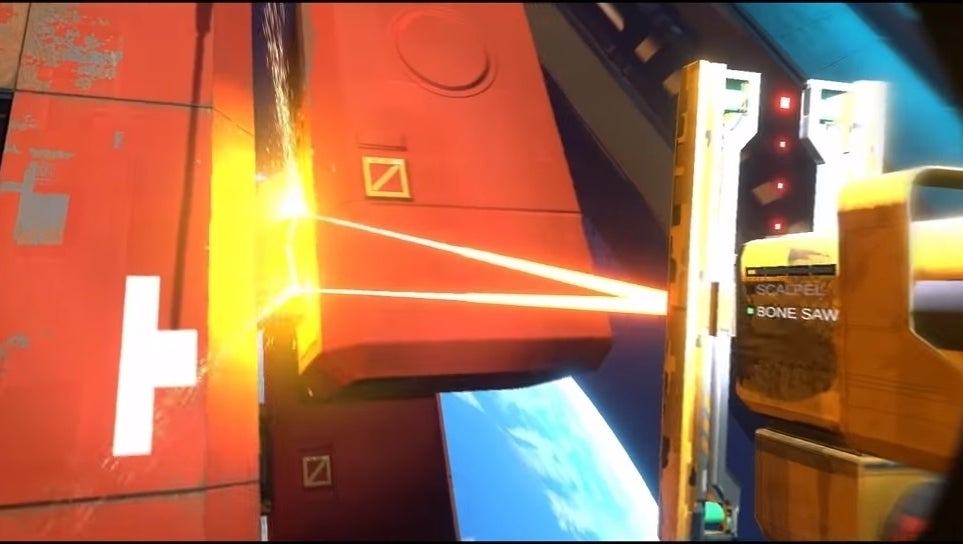 The developer of the upcoming Homeworld 3 is also working on a first-person spaceship laser-cutting game called Hardspace: Shipbreaker.
Blackbird Interactive's Hardspace: Shipbreaker is described as a spaceship salvage sandbox game with "true-to-life" physics and demolition effects. It's due out this summer on Steam Early Access and is published by Focus Home Interactive. The gameplay video below gives you an idea of how it works.
Early Access launches with two classes of spaceship to salvage, upgradable salvaging tools and perks and the first act of the story campaign. Expect more spaceship classes, missions, daily challenges, leaderboards and modding support through the Early Access period.
"We identified early in development that we wanted to release Hardspace: Shipbreaker on Early Access. We have a clear vision for what we think the game wants to be but there are still some things we need to figure out and we thought it would be fun to bring in the Early Access community to help us discover these things together," said creative director Trey Smith.
Blackbird Interactive was founded by some of the creators of the original 1999 real-time strategy classic Homeworld. In 2010 the studio began working on a game called Hardware: Shipbreakers, which was pitched as a spiritual successor to Homeworld. In 2013 Blackbird partnered with Homeworld IP owner Gearbox and renamed Hardware: Shipbreakers to Homeworld: Shipbreakers. This was itself renamed in 2015 to Homeworld: Deserts of Kharak, which came out in early 2016.
In August 2019, Blackbird announced it had begun development of Homeworld 3, a direct sequel to 2003's Homeworld 2, alongside Gearbox. It raised $1.5m on video game investment platform Fig.