Sci-fi RTS follow-up Homeworld 3 is in the works, crowdfunding campaign now live
And Homeworld's heading to mobile too.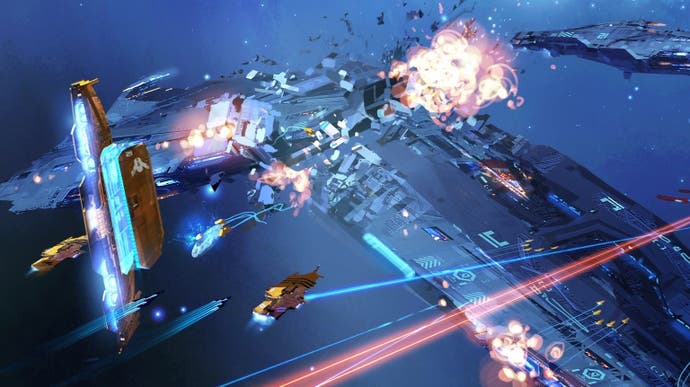 Gearbox and developer Blackbird Interactive are currently working on Homeworld 3, the long-awaited next instalment in Relic Entertainment's well-regarded sci-fi real-time strategy series.
It's been a good long while since a new numbered Homeworld game appeared (although the series did get a prequel, Deserts of Kharak, in 2016), with Homeworld 2 having released all the way back in 2003. It could be a good long while until we see the next series entry too; Gearbox says Homeworld 3 is still in the early stages, and "only a few months into pre-production".
All the same, the publisher is hoping that punters will be willing to toss money its way to support development. Homeworld 3 is attempting to secure funds through investments and pledges on crowdfunding website Fig, with Gearbox having elected to set a $1 USD goal.
While Homeworld 3 still looks to be some way off, a separate series project - with the work-in-progress title Homeworld Mobile - is seemingly much closer to fruition. This attempt to bring Homeworld's space-faring RTS action to mobile devices is being handled by developer Stratosphere, and will be out next year. There's the tiniest glimpse in the teaser below.
According to Gearbox, Homeworld 3 backers on Fig will be "guaranteed priority access" to Homeworld Mobile when it eventually arrives.