Holy Roman Empire - Civilization 6 is $60 on iPhone
Wonder full.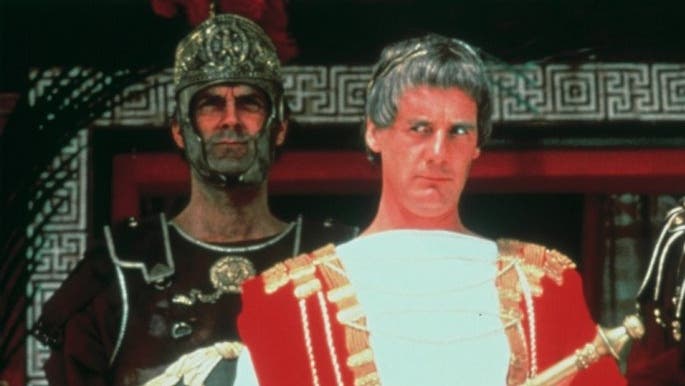 UPDATE #2 11am BST: It's there - Civ 6 on iPhone has arrived. It's a 3.4GB free download (the first 60 turns are gratis) and then it's £23, which is presumably the 60-per-cent-off price outlined below.
UPDATE: Still no sign of the iPhone version on our local UK App Store but it's only 8am. Ars Technica, meanwhile, has hands-on impressions Civ 6 on iPhone. Apparently the game comes with its own battery meter because it drains it quite heavily! There are some compromises to get the game to fit on a smaller screen, it sounds like, but otherwise it's the full version as on iPad (and for that price you'd hope so too). There's no online multiplayer.
ORIGINAL STORY:Sid Meier's Civilization 6 comes out on iPhone today and it's a whopping $60.
Well, it's currently 60 per cent off so it's $24 (discount runs until 16th October), and you get the first 60 turns free, but the standard price of the game is $60. That's... a lot for a phone game.
But this is the full, base Civilization 6 game as on PC, and as on iPad, where it was released late last year, and talented porter Aspyr is behind it again. Anyone who owns the game on iPad can, incidentally, play on iPhone too - it's universal.
Quite how a dense strategy game like Civilization 6 fits on iPhone (7 or newer), however, is another matter, and I wonder how hard it works the hardware. I'm not keen on the idea of my pocket setting on fire.
Civilization 6 is also, in case you didn't know, coming to Nintendo Switch. It's due 16th November.
Civlization 6 first arrived on PC back in 2016, again rebooting the great strategy series under a different director. And it was one of the most rich, robust and eye-catching instalments so far. "Civ 6 harnesses the series' great strengths and adds wonderful new features of its own in an accessible and compelling entry," wrote Stace Harman in Eurogamer's Civilization 6 review.