HMV: economy "may cast significant doubt on our ability to continue"
But has resources for "foreseeable future".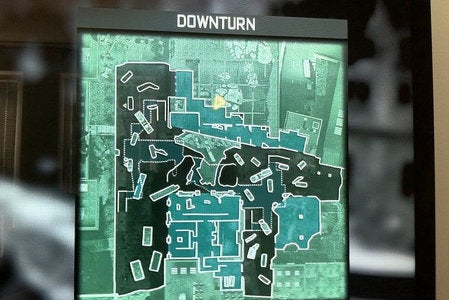 HMV has admitted the current economic climate may cast doubt on its ability to continue trading.
It has the resources to continue in the short term, it said, but it is unsure over its long term future.
The UK shop, which has made a big push into selling video games in recent years, posted its financial results for the first half of the current financial year - and they do not make for pleasant reading.
"This has been a challenging start to the year," HMV boss executive Simon Fox said. "However, we have taken decisive action to restructure the business and are now seeing the benefits of this, particularly in our Technology products business.
"Like all consumer-facing companies we are facing tough trading conditions but we continue to push forwards through this period. We remain well prepared for the key trading days ahead."
For the half year ending 29th October, HMV generated sales of £364.9 million, down 17.6 per cent compared to the previous year. It posted a loss of £50.1 million, compared to losses of £30.9 million the same period last year.
HMV now has an underlying net debt of £163.7m, up from £151.6m in 2010.
HMV insisted it still has the support of its bankers, but admitted: "The economic environment and trading circumstances create material uncertainties which may cast significant doubt on the group's ability to continue as a going concern."
On a more positive note, HMV Live operating profit increased to £3.4m from £1.5m. It may sell the division off, it said, to help.
HMV's troubling financials follow similar problems suffered by specialist video game shop Game, which expects to make a pre-tax loss for the financial year.
Last month Game lowered its revenue (money made from overall sales) forecast for the full year, blaming "extraordinary" economic times.