Here's the working title of the next Tomb Raider movie
Director reveals the name as the first draft of the script is completed.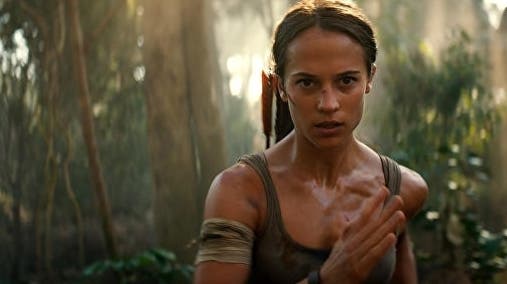 The next Tomb Raider movie's working title is Tomb Raider: Obsidian.

Misha Green - who has taken the reins from previous director Ben Wheatley as well as writing the film's story - confirmed the news on Twitter, also letting fans know that the first draft of the script has been finished.

"Still a long journey to production," Green tweeted excitedly (thanks, GamesRadar+). "Title's not even approved. But first draft finished!!!"

Beyond that, we don't have much to go on, but the completed script and a working title at least shows that a sequel is in progress, even if it's nowhere near going into production just yet. As always, we'll keep you updated.

https://twitter.com/MishaGreen/status/1393326187296874497

If you missed the prior film, Eurogamer Editor-in-Chief Oli Welsh said "the self-consciously grim brutality of the M-rated game is toned down for this 12A release" when it released in 2018.

"For decades, film adaptations of video game properties have sucked - but to be fair to their beleaguered makers, they have faced some intractable problems," Oli said. "Early video games had great name recognition and more than their fair share of iconic imagery, but their lead characters were vacant mascots and their action often defied rational explanation, never mind motivation or plot structure.

"Filmmakers had to either make this stuff up as they went along, like the disastrous 1993 Super Mario Bros. film - and face the scorn of video game fans who didn't see any of what they loved on-screen - or abandon any ambition to flesh out their source material and make something resembling a normal film."