Here's the first Red Dead Redemption 2 story trailer
Yee-haw!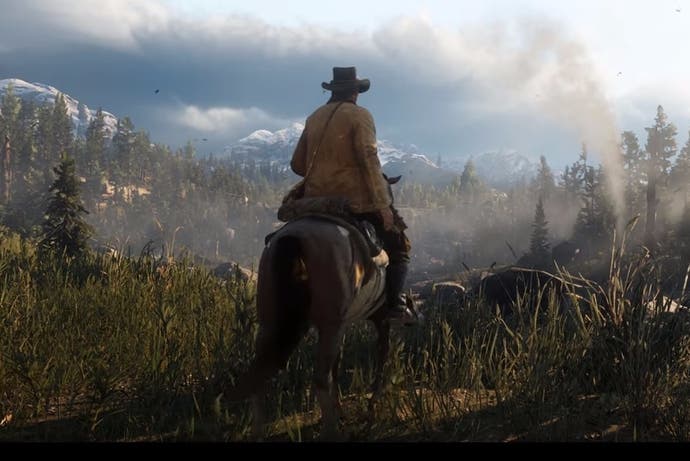 Rockstar's released a new trailer for Red Dead Redemption 2 - and it reveals story information.
The game tells the story of outlaw Arthur Morgan and the Van der Linde gang as, according to the official blurb, "they rob, fight and steal their way across the vast and rugged heart of America in order to survive". That confirms Red Dead Redemption 2 is a prequel, then - you put Dutch Van der Linde's gang down in Red Dead Redemption 1.
The video, which Sony said was captured on PlayStation 4, is heavy on cutscene and light on gameplay. There's plenty of era-appropriate dialogue, some impressive face animation and gorgeous environments.
Red Dead Redemption 2 is due out on PlayStation 4 and Xbox One during the spring of 2018. Want to know more about the game? Check out our Red Dead Redemption 2 guide to everything we know.