Here's our first look at Watch Dogs Legion gameplay
Gran Theft Auto.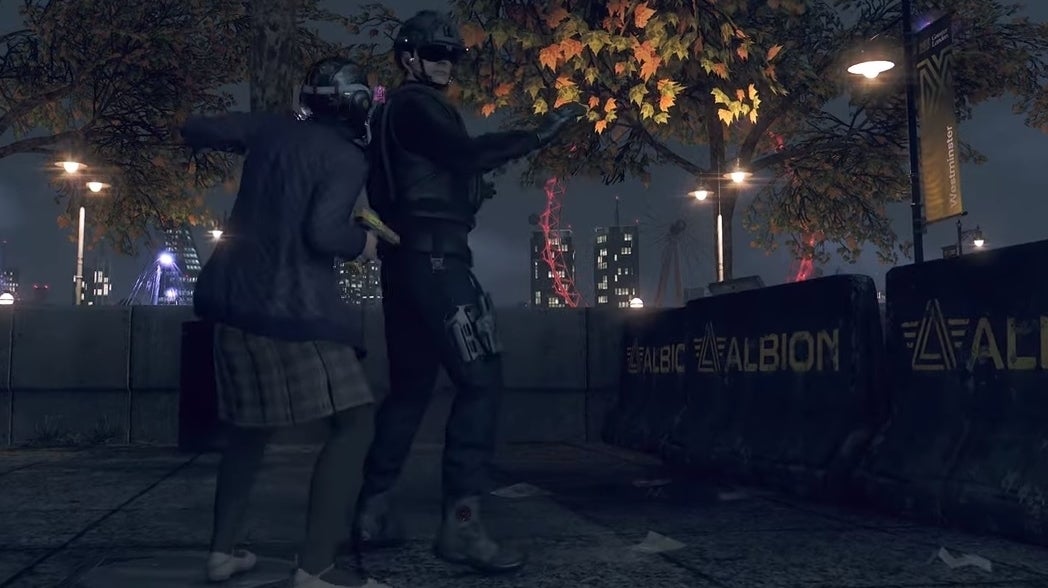 Ubisoft has finally shown off gameplay of Watch Dogs Legion.
In the gameplay we see stealth, third-person shooting, driving and, of course, hacking. There are plenty of London accents, and locations spotted include Camdem Town, Leicester Square and Brixton.
The hook with the game is you can play as everyone. Every Londonder is simulated and can be recruited into your team, complete with an origin mission and voice acting. It sounds pretty ambitious!
At one point, we see a granny infiltrate Scotland Yard with a small spider mech, but she was pretty handy with a taser, too. She's a retired assassin, apparently.
You're a part of the resistance in a post-Brexit UK that's gone to the dogs. Gangs rule the roost, and the government's done one. You have to take the city back by recruiting.
Watch Dogs Legion comes out 6th March 2020.