Hawken launches in December as free-to-play title
Eye-catching indie mech-battler announces beta.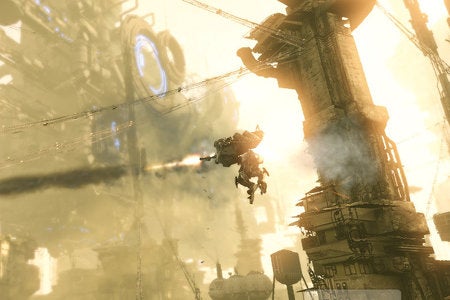 Hawken, the multiplayer indie mech shooter that attracted significant internet buzz last year with its stunning announcement trailer, launches on 12th December as a free-to-play title.
As reported by VentureBeat, developer Adhesive Games hopes to pick up revenue from the sale of virtual goods such as additional weapons and armour.
Gameplay will be fast paced and session-based, with players opting for either 15 or 30 minute skirmishes.
Powered by Unreal Engine 3, the game will run at 60fps on high spec PCs, but that will dip to 30fps on more humble rigs.
A closed beta gets underway soon, with registration now open on the game's official site.