Hawken goes into closed beta in a fortnight
Mech for the registration page.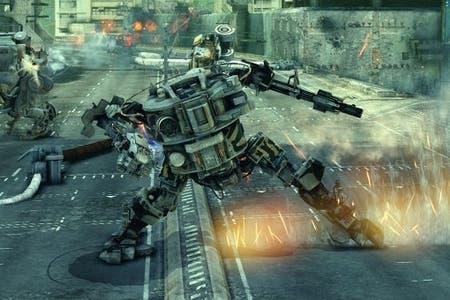 Free-to-play mech combat game Hawken will be entering its first closed beta on 26th October.
Developer Meteor Entertainment announced the beta, which will run though 29th October, on its official forums.
All Alpha 2 participants will automatically receive an e-mail invite to join the beta. Otherwise codes will be doled out on the game's Facebook and twitter pages. Additionally, you can register for the Hawken beta here.
The beta won't include a non-disclosure agreement, so those partaking it in will be free to share footage and screenshots from it. Though Meteor was clear that the Alpha 2 non-disclosure agreement is still in effect.
Hawken will enter an open beta on 12th December, where it will be compatible with the Oculus Rift, for those who pledged over $300 on its Kickstarter for an early dev kit.