Beleaguered mech shooter Hawken is shutting down on PC
No word on the console versions.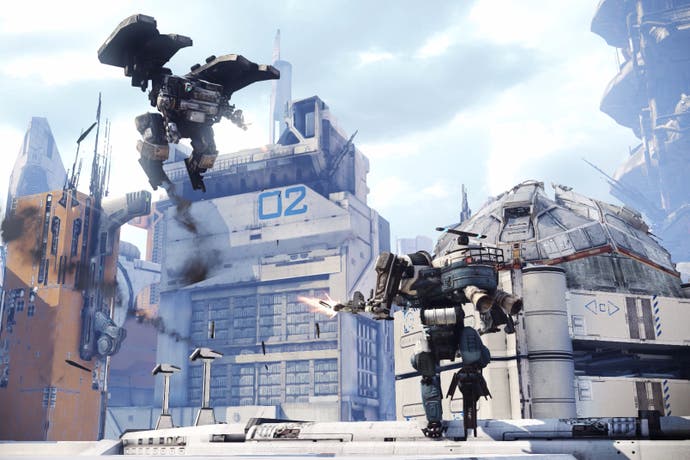 Free-to-play mech shooter Hawken will be removed from Steam on January 2, 2018, and its PC servers will be shut down. Additionally, all DLC and purchasable content will be unavailable as of today.
According to a statement on the official Hawken Facebook page, the decision has been made so that the team can "refocus" its development efforts. "It's been an incredibly rewarding experience working alongside such a dedicated PC player base", reads the announcement, "Your feedback and support has been invaluable to us, and the team looks forward to creating more great games based on what we've learned from you."
Hawken first burst onto the scene back in 2011, debuting with an eye-catching trailer that apparently had publishers and investors tripping over themselves to get a piece of the delicious mech-flavoured Hawken pie. Eventually, it fell under the wing of publisher Meteor Entertainment, but its failure to set the world alight saw Meteor shut its doors in 2014. Hawken was eventually purchased by Reloaded Games in 2015.
It took almost two years for Hawken to receive another update after that, but earlier this year Reloaded announced that a major new "relaunch" update would arrive in 2017. "The game is still in development, and the future is bright for Hawken," Reloaded explained," We are working to deliver the next PC update. It has been about two years since the last update, and we are really excited to get a new one out!"
A little over a month later, Reloaded released what it called a "soft launch" update, promising that the full "relaunch" update would arrive at a later date. It doesn't appear that this later date is now likely to come.
Meanwhile, the future of the Xbox One and PlayStation 4 versions of Hawken, which released in July last year, is unclear. Reloaded's official statement only makes mention of the PC version, suggesting that, for now at least, the console versions are safe.