Halo Infinite will skip December's Game Awards
"So we can kind of restart this journey together after the holidays."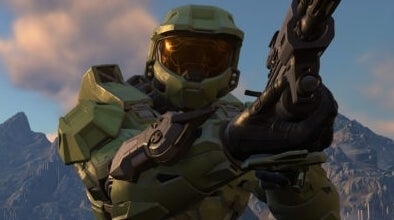 Microsoft will not show more of Halo Infinite, its delayed flagship Xbox Series X launch title, at December's Game Awards.
The annual game announcements broadcast (which also features some awards) is traditionally the last date on the calendar to reveal anything big before the industry shuts up shop for Christmas.
But 343 Industries is still "going through the huge cascade of implications and ramifications to the release shift," community director Brian Jarrard wrote on reddit. "The team is heads down working through nearly every facet of the game."
Taking time away from that to work on a demo for the Game Awards - something which, of course, was never planned for as the game was due to be released already - would only hold up 343's work further, Jarrard continued.
"[We] are hoping to offer at least a high level update within the next few weeks so we can kind of restart this journey together after the holidays," he concluded.
Microsoft delayed Halo Infinite from its planned launch date alongside Xbox Series X/S back in August, following a lacklustre campaign reveal and disappointment from fans. There's no word yet on exactly when in 2021 the game will now re-emerge.
Clearly, though, there's a lot of work going on behind the scenes. Following the delay's announcement, Microsoft parachuted in Halo and former Bungie Joe Staten to help with the game's campaign, while veteran Pierre Hintze was brought in to improve the game's multiplayer. Meanwhile, Halo Infinite director and 343 veteran Chris Lee was revealed to have left the troubled project last month.