Halo Infinite delayed to 2021
Microsoft commits to Nov 2020 launch for Xbox Series X.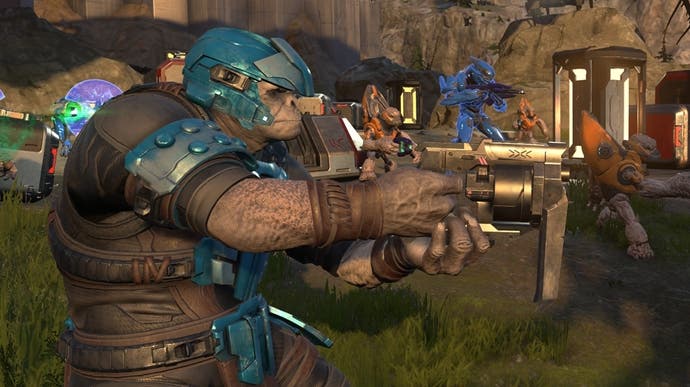 Key Xbox Series X launch title Halo Infinite has been delayed to 2021, Microsoft has announced.
In a statement, 343 head Chris Lee said the studio faced a number of "development challenges", including those relating to the coronavirus.
"It is not sustainable for the well-being of our team or the overall success of the game to ship it this holiday," Lee said.
The delay is a blow to the launch of the Xbox Series X. Halo Infinite was seen as a key launch title for Microsoft's next console.
However, the delay should perhaps not come as a surprise. 343 had already talked about the significant impact coronavirus has had on the studio as it transitioned to working from home. And in April, Xbox boss Phil Spencer insisted Microsoft wouldn't "push when things just aren't ready".
And it's worth noting Halo Infinite's recent gameplay reveal was something of a PR disaster, with criticism for its visuals hitting the headlines. In the video below, Digital Foundry explains more.
343 had said it was taking this feedback on board, admitting it had "work to do" on the graphics.
Meanwhile, Microsoft has committed to a November 2020 launch for Xbox Series X - despite the delay to Halo Infinite. This is the first time Microsoft has put a month on the console's launch window.
In a blog post, Microsoft said there will be thousands of games to play on Xbox Series X when it comes out, "spanning four generations". Over 100 optimised for Xbox Series X titles are planned for this year.