Halo co-creator announces sci-fi shooter Disintegration
Put a ring on it.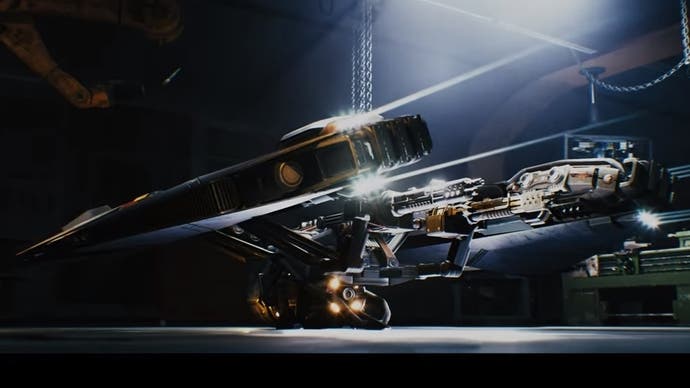 Halo Infinite isn't arriving until the new Xbox appears in 2020 - but it seems that isn't the only sci-fi shooter we've got to look forward to next year, as a new title by Halo's co-creator has appeared on the horizon.
Disintegration is by studio V1 Interactive, which was co-founded by ex-Bungie creative director and Halo co-creator Marcus Lehto back in 2014. This is V1's debut title, and it's due to release sometime after April 2020.
The announcement trailer, which reminds me of podracing but with more guns and chrome, shows there's a vehicle element to this game, but details surrounding the gameplay remain elusive. Last year Lehto also teased a screenshot of one of Disintegration's landscapes, which revealed the ruins of a city, an abandoned tank, and some sort of modern machinery nestled in the grass. Mysterious, and rather promising.
About to watch #TheGameAwards! We won't be announcing anything from @v1interactive tonight, but we do have this screenshot of our game to show. Keep in mind, this is a tiny glimpse of the world we're building without giving anything away. Look closely, it has a story to tell. ;) pic.twitter.com/PTWv8WWSUm

— Marcus Lehto 🇺🇦 (@game_fabricator) December 7, 2018
That's all we know so far, but we're due to see a full reveal at Gamescom on 19th August.