Disintegration's first gameplay trailer looks like a mix of Halo and X-COM
"Reboot humanity."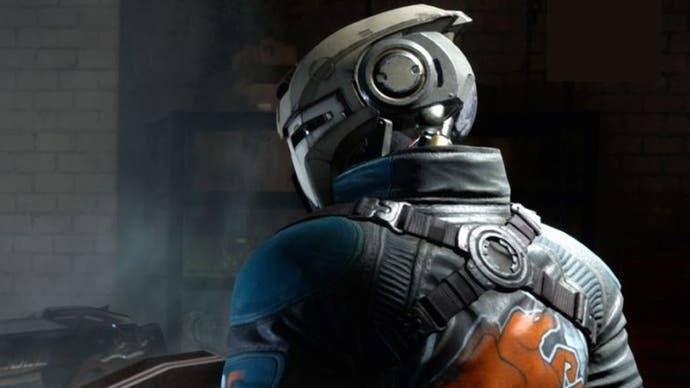 Disintegration was initially announced a few weeks ago with an enigmatic teaser trailer, but today we got some new details in the Gamescom Opening Night live show with a trailer and some gameplay snippets.
That pod-racer style vehicle from the first video, it turns out, is called a grav cycle - and it'll allow players to hover above the battlefield to engage in FPS combat (with both offensive and defensive weapons) and strategically manage several units on the ground. So far Disintegration feels like a mix of sci-fi shooters such as Destiny and Halo (unsurprising given Halo's co-creator Marcus Lehto is on the team) with X-COM-style real-time tactics blended in. Although, there doesn't currently appear to be a tile system in place. I just hope you're good at multitasking.
We also learned Disintegration will have both multiplayer and campaign modes, which means this isn't the last you'll see of the sassy robot dialogue. Perhaps it's an alternative universe where Cayde survives.
You can expect to see this shooter by V1 next year on PlayStation 4, Xbox One and PC.