Halo 4 spoilers reveal main antagonist, among other things
Major plot details sneakily spotted in trailer, book listing. Oops.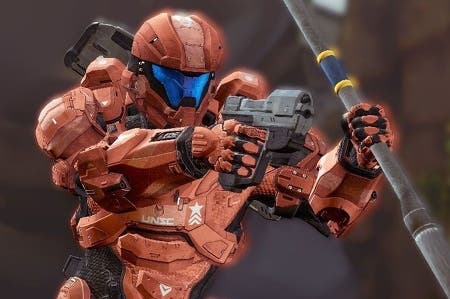 Spoilers for Halo 4 and tie-in book The Thursday War lie below.
Major plot details and story spoilers appear to have been inadvertently outed by 343 Industries' latest Halo 4 trailer. Oops.
Included in the footage is a blink-and-you'll-miss-it shot of the game's script, which names the title's main antagonist.
The details, spotted by NeoGAF, are corroborated by Halo 4 tie-in novel The Thursday War. Its Amazon.com listing allows you to browse through extended chunks of the text. Oops again.
Halo 4's primary villain is an ancient Forerunner named Didact. The Covenant believe him to be a living god, and seek to wake him from some kind of stasis.
Didact was previously seen in the Halo anime, as well as Halo novel Cryptum.
Halo Reach's Dr. Halsey reappears to aid Cortana, Master Chief's decaying blue AI helper, who is now able to project multiple versions of herself at once.
Master Chief and Cortana will later fight a pivotal battle with Didact. The script provides detailed information as to its physical nature:
Several lines of text from Halo: The Thursday War expand on Didact's role.
We've freeze-framed the script page seen in the trailer below. Click it to expand the image and take a closer look.