Halo 4 map packs release date leaked - rumour
UPDATE: Microsoft confirms they're coming in December, February and April.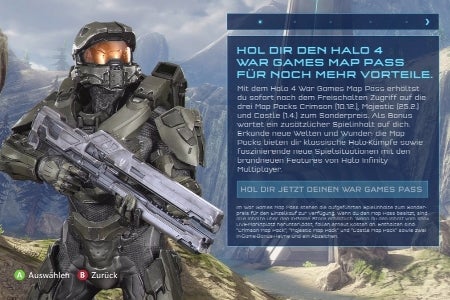 Update: Microsoft has confirmed the months to be accurate, if not the exact days. Here is its official response:
"Halo 4 War Games Map Packs will become available in December, February and April. The exact release dates are pending the production schedule for each map pack, but we look forward to sharing more details in due time."
Original Story: Last month Microsoft revealed that Halo 4 would feature a War Games Pass that would grant access to three DLC packs, each containing three new multiplayer maps. It did not however say when these would be released.
A recent advertisement on the German Xbox 360 dashboard (via HaloCouncil) suggests when they'll fall. According to the ad below, the Crimson Pack is slated for a 10th December release, the Majestic Pack for 25th February, and the Castle Pack on 1st April.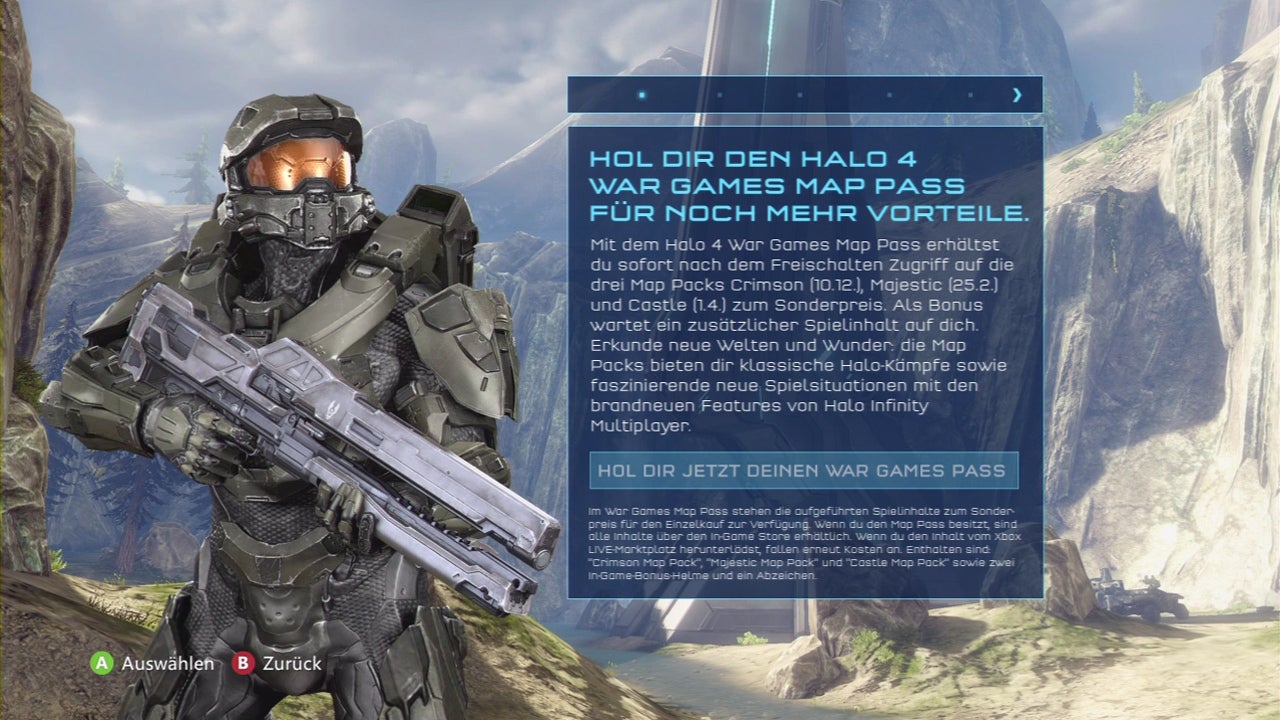 We've contacted Microsoft for confirmation and are awaiting reply.
The War Games Pass retails for 2000 MS Points or £17 / $25.