Halo 3: ODST campaign coming to Halo: The Master Chief Collection as DLC
Microsoft says sorry for launch woes with free month of XBL Gold, more.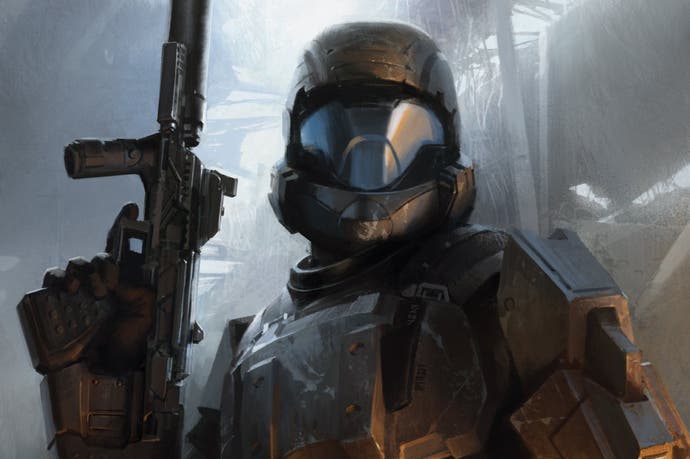 Microsoft will add the Halo 3: ODST campaign to Xbox One exclusive first-person shooter Halo: The Master Chief Collection.
Halo 3: ODST, created by Bungie for release in 2009 to fill the gap between Halo 3 and Halo: Reach, will be released as downloadable content for Halo: The Master Chief Collection at some point in 2015. Development on the campaign, which will be upgraded to 1080p resolution and run at 60 frames per second, has begun.
It will be free to anyone who has played Halo: The Master Chief Collection since its launch on 11th November through to 19th December. This is in part to say sorry for the game's troubled launch, 343 boss Bonnie Ross wrote in a post on Xbox Wire. The small print is over at Halo Waypoint. 343 said there are no plans to release ODST's Firefight mode.
Also in the works is a remake of Halo 2 multiplayer map Relic for Halo 2: Anniversary, which is one of the games included with Halo: The Master Chief Collection. This free DLC map is "fully remastered", Ross said, and runs at 1080p60.
"We chose this map based on its suitability for Slayer and Objective modes and its ability to support teams of varying sizes," Ross said. Developer Certain Affinity, which worked on remakes of other Halo 2 maps for the game, is at the helm.
Meanwhile, those who played Halo: The Master Chief Collection between 11th November and 19th December get one month of Xbox Live Gold free, as well as an exclusive in-game nameplate and an exclusive in-game avatar.
These free offerings are "a token of our appreciation", Ross said, and a way of thanking fans "for the continued support and understanding".
"This has been a humbling experience and highlighted how we as a studio can - and need - to do better for Xbox fans around the world," Ross admitted.
"We are so grateful to our fans who have stood by our side and we appreciate all of your patience as we worked through these issues."
343 has released a raft of updates since Halo: The Master Chief Collection's launch in a bid to improve matchmaking and bugs. Recently, the developer added Halo: CE and SWAT playlists as the game approaches offering a satisfactory experience.
This week, 343 will release an update that adds all 10 episodes of the Halo 4 co-op experience Spartan Ops.
"I assure you that the team will continue to work on additional content updates to further improve the all-up gameplay experience," Ross promised.