Hallucinatory horror game Layers of Fear is coming to Switch later this month
A brush with death.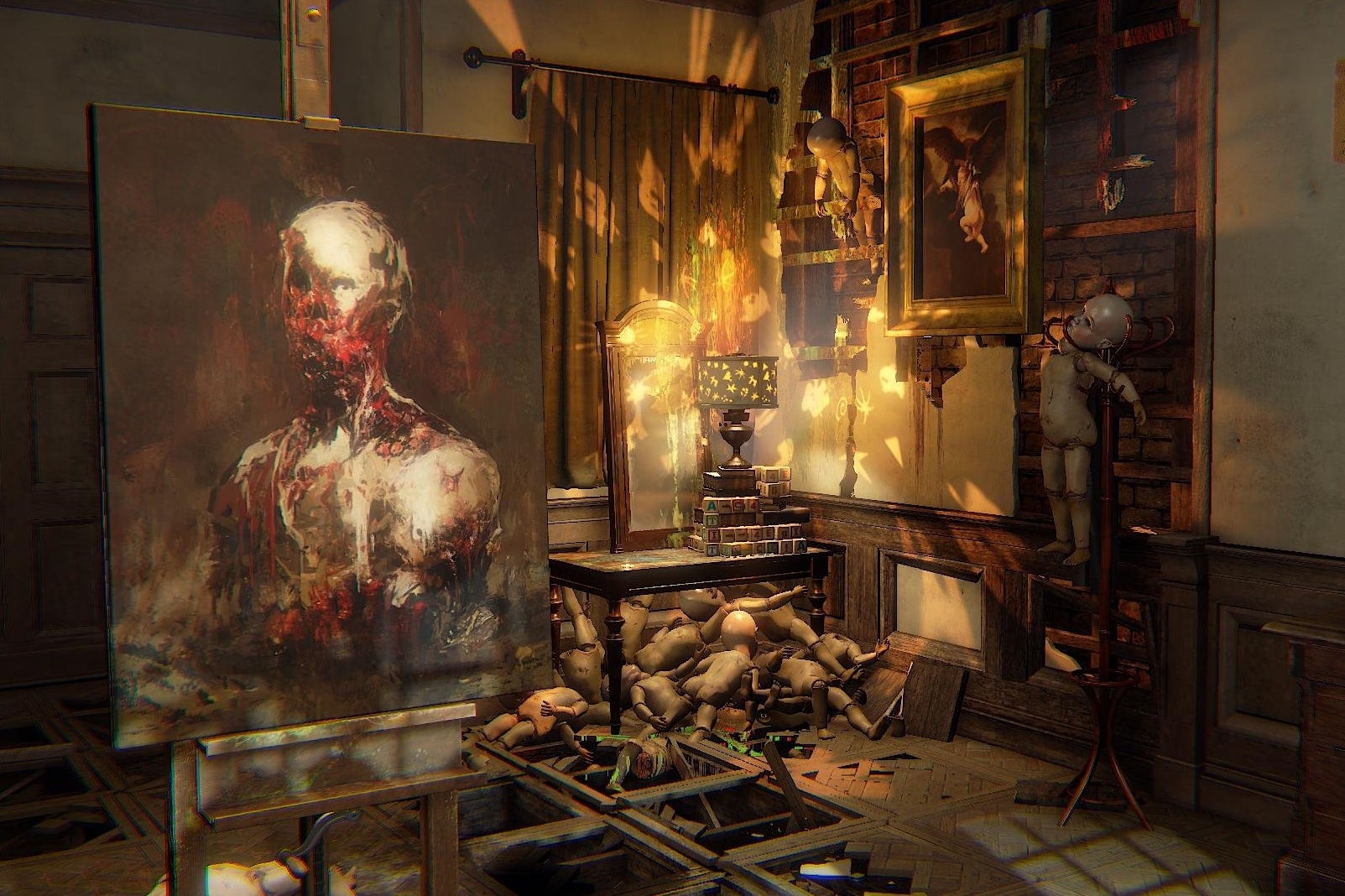 Developer Bloober Team has revealed that its artistically inclined first-person horror game Layers of Fear is heading to Switch on February 21st.
Layers of Fear released back in 2016 to somewhat mixed reviews. For my money though, it's a fantastic - if understandably divisive - horror game. It's essentially an incredibly grandiose fairground spook house ride, linear to the point of walking simulator, and packed full (almost to its detriment at times) of largely ridiculous jump scares.
What makes it a winner though is its deliciously gothic atmosphere and Bloober's eye for an unforgettable set-piece. As it again demonstrated in last year's memory-hopping sci-fi horror Observer, Bloober can do disorientating nightmare-scapes with real artistry, and it does a remarkable job of enlivening Layers of Fear's delightfully hoary old haunted house setting.
Granted, I'm a sucker for impossible architecture in video games, but the gleefully relentless, constantly inventive ways in which Layers of Fear's labyrinthine rooms and endless hallways rejig and reassemble themselves into ever more nightmarish configurations is a genuine delight. And its follow-up Inheritance DLC, which re-visits certain key events through the eyes of a child, is enormously creative, if less traditionally "horror".
Those looking for something a little more "game" and a little less "experience" mightn't have much time for Layers of Fear's constant weirdness and flair for the melodramatic, but it's a fine start to a promising year of horror on Switch.
Layers of Fear: Legacy, as the Switch version is known, includes the main game and Inheritance DLC, and will cost £17.99 / $19.99 when it arrives on eShop on February 21st.