GTR 3 confirmed, coming to consoles and PC next year
Simbin's return to coincide with new racing game.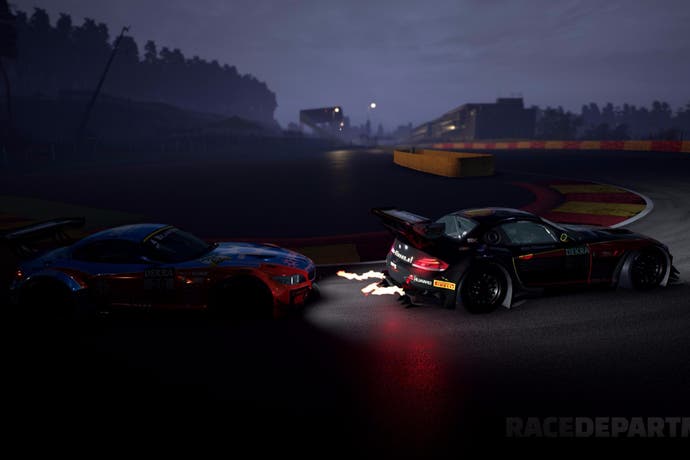 Simbin UK, the newly formed studio that's working alongside Sector3, has confirmed that its first project will be GTR 3, and that it'll be coming to PS4, PC and Xbox One next year.
The announcement comes via a forum post on Racedepartment.com, with Sector3 head Christopher Speed and brother Allan, head of Simbin UK, going into slightly more detail. GTR 3 will be built using Unreal Engine 4, with early shots suggesting it will introduce variable time and weather - a feature missing in Sector3's otherwise excellent RaceRoom. It will share some attributes with RaceRoom - a good thing, seeing how the fundamentals of the PC game are some of the finest in the business - while making a push for accessibility.
"It will be proper simulation but for the console version the casual user is just as important," Allan Speed told Racedepartment.com. "At some point RaceRoom will switch over to the technology we are creating and we'll just take that a different route, as in simulation with support for both console and PC."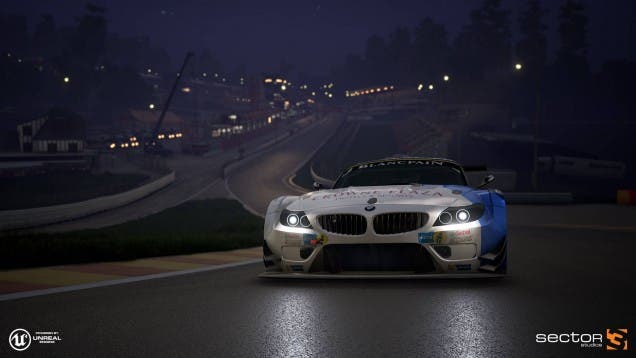 Simbin UK plans to have a playable build ready in six months, and is making a recruitment drive for its studio in Manchester.
It's not the first time GTR 3 has been announced - back in 2011 the old Simbin stated it had plans for the game, though the Swedish studio later closed before being revived as Sector3, with Simbin UK forming last year. Sound confusing? That's because it is.
One thing that's clear, though, is that a new GTR is worth getting excited about. GTR 2 still stands at the pinnacle of the racing genre, and Sector3's done incredible work with RaceRoom in recent years that's been obscured somewhat by the business model the game employs. It's worth seeing through that to enjoy an accessible and rewarding handling model, best-in-class audio as well as some great licensed series that can be played through solo should you so desire - and in the right configuration, RaceRoom is every bit the worthy successor to Simbin's earlier work with GTR. GTR 3 should be one to keep an eye out for.
​