GTR and Race Pro creator SimBin making free-to-play platform
"Working towards unifying RaceRoom and SimBin."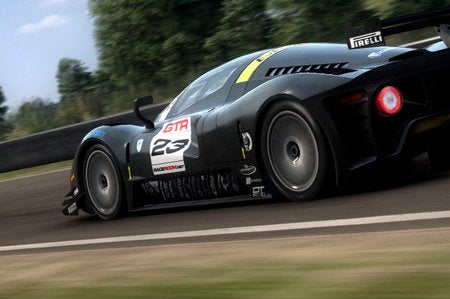 Swedish racing game boffin SimBin has confirmed work on a free-to-play/free2play game platform.
"SimBin is happy to inform that the company is working on a Free2Play game platform," read a sultry statement sent earlier today.
When pushed by Eurogamer on what this would be, and how it will relate to the affiliated RaceRoom business, a SimBin spokesperson replied: "What I can say is that we among other things are working towards unifying RaceRoom and SimBin."
The RaceRoom business has real-estate shops with fancy virtual simulation racing game hardware and software in. These creations are also sold to businesses and rich gamers. RaceRoom also has an online portal for gaming.
RaceRoom and SimBin have worked very closely together on games before.
The news of a free-to-play platform coincides with a management reshuffle at SimBin. Henrik Roos, one of the studio's three founders, has stepped down and passed leadership to Klaus Wohlfarth, owner of suspension maker KW Automotive. Roos will still consult.
How this affects GTR 3, if at all, we weren't told.
Meanwhile, free-to-play racer Auto Club Revolution has gone into open beta. The start of a trend?