Gravity Rush 2 fans plead for Sony to stop server shutdown
Challenges, photos, rewards and more will disappear.
Sony is planning to switch off its Gravity Rush 2 online servers in the very near future - and we've known that for some time. But as the big day nears, fans are mounting a campaign for Sony to hold fire.
Gravity Rush 2 is an open-world twist on platformers where instead of jumping the player can alter the direction of gravity. It launched in January 2017, less than 18 months ago. And on 18th July - next week - the plug will be pulled.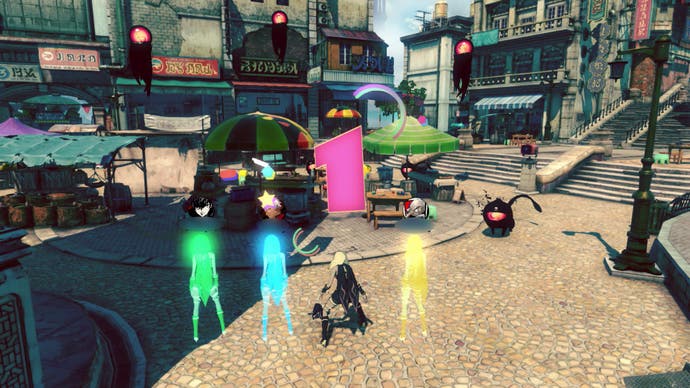 I had no idea how much of the game would be lost when this happened - until I read this exhaustive Gravity Rush Central blog post on what exactly will disappear.
Leaderboards, obviously, will no longer function - as will the ability to race against the ghosts of other players. You won't be able to receive or post Treasure Hunts, either, or send and see photos.
But then there's the Dusty Token currency, obtained through interacting with online features and which unlocks all sorts of in-game rewards - costumes, photo items, poses.
Without Treasure Hunts, various items become "unreasonably difficult" to find, including furniture items for your home and talismans which buff your in-game stats.
Gravity Rush Central, again, has a chart showing a still-increasing number of players picking up the game and using its online features, and a round-up of ways people can try to spread the #DontForgetGravityRush hashtag.
Fans are contacting the official Twitter accounts for Sony's Japan Studio, Sony Interactive Studios boss Shawn Layden and Worldwide Studios president Shuhei Yoshida, and leaving comments on the Japan Studio's YouTube and Facebook pages.
"Sony's superhero series has lost none of its thrills - or its wayward nature - in the shift to PS4," Chris Donlan wrote in Eurogamer's Gravity Rush 2 review. "What a strange delight."
I've reached out to PlayStation to find out more about the server switch-off - why it's happening, if Sony has heard fan support, and whether there's still time for a stay of execution.