Gorgeously grotesque "non-linear" 2D platformer Blasphemous out later this year
Coming to PS4, Xbox One, Switch, and PC.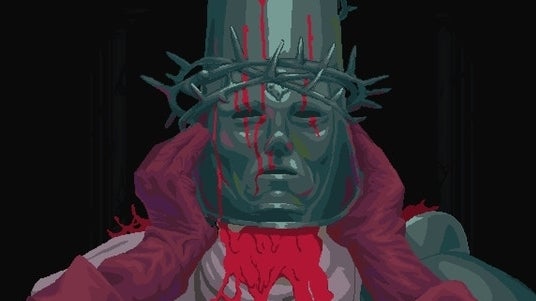 Developer The Game Kitchen's gorgeously grotesque "non-linear" action-platformer, Blasphemous, will be heading to Xbox One, PlayStation 4, PC, and Switch later this year, publisher Team 17 has announced.
If the name sounds familiar, that's because The Game Kitchen (previously responsible for The Last Door, a wonderfully atmospheric series of Lovecraft-inspired point-and-click adventures), initially unveiled Blasphemous all the way back in the shadowy depths of 2017.
At the time, it was cavorting its wares on Kickstarter, with the campaign eventually securing an impressive $333,246 USD - well above its original $50,000 USD goal. Truthfully though, it's not hard to see why so many people were drawn to the project: it's an extremely attractive game. Although, granted, its inarguable artistic prowess might not be everyone's cup of tea.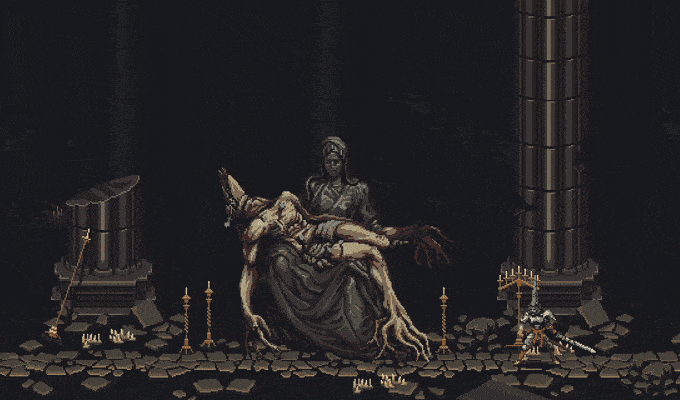 Yikes. Blasphemous charts the hellish adventures of a pointed-hatted gentleman, known as The Penitent One, caught in an "endless cycle of death and rebirth".
There's a desolate kingdom called Cvstodia (under the grip of a foul curse the locals refer to as The Miracle) - and, assuming things haven't changed massively since the Kickstarter, someone called The Great Pontiff, who, in an episode we can probably all relate to, turned into a tree, caught fire, then crumbled into a pile of monster-making ash.
The end result of all this scene-setting is a "punishing action-platformer" that combines exploration and the "fast-paced, skilled combat of a hack-n-slash game".
In the latter case, there's a focus on "devastating combos and brutal executions" to be used against Blasphemous' legion of strikingly designed, invariably repulsive enemies and bosses. Additionally, explains Team 17, you can "locate and equip relics, rosary beads and prayers that call on the powers of the heavens to aid you in your quest to break your eternal damnation."
Blasphemous doesn't have a release date as yet but it's scheduled to launch on Xbox One, PlayStation 4, Switch, and PC later this year.