Golf Story follow-up Sports Story delayed indefinitely
To "ensure that everything makes it into the game".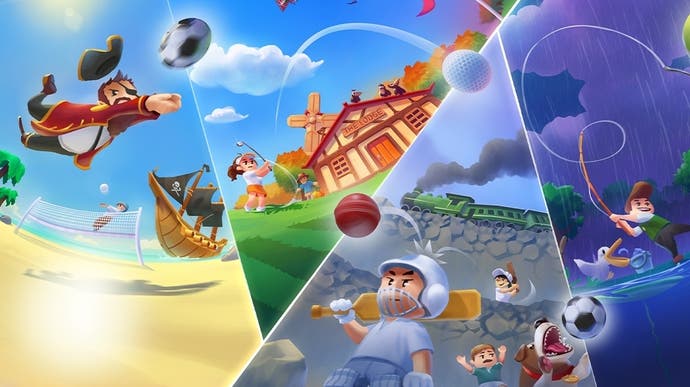 Sports Story, developer Sidebar Games' much-expanded follow-up to its delightful 2017 sporting RPG Golf Story, has been delayed indefinitely.
Sports Story was originally announced at the tail-end of last year, promising to bolster the golf-y business of the first game with tennis, fishing and - judging by its announcement trailer - football, volleyball, and more, all with support for multiplayer.
Additionally, its story-driven RPG half is set to gain the likes of dungeon crawling, mini-games, treasure-hunting, and espionage, as players embark on their studies at a renowned tennis academy in a bid to enter the famed Decasportathon.
Sports Story, which, like its predecessor, is a Switch exclusive, was initially given a projected release date of "mid-2020". However, ahead of tomorrow's Nintendo indie Showcase, Sidebar has moved to quell any mounting excitement by announcing a delay.
"We want to take some more time to work on Sports Story and ensure that everything makes it into the game," it said in a statement posted to Twitter. "The game has become rather ambitious and we are excited about how it could turn out," Sidebar continued, "But the price is currently being paid as we try to make our plans into reality."
Sidebar hasn't yet offered any hint of when Sports Story might now release but says it's "eager to reveal the results of these past 2 years so please look forward to future updates."