Sports Story is the tennis-y sequel to fab club-swinging RPG Golf Story
And it's coming to Switch next year.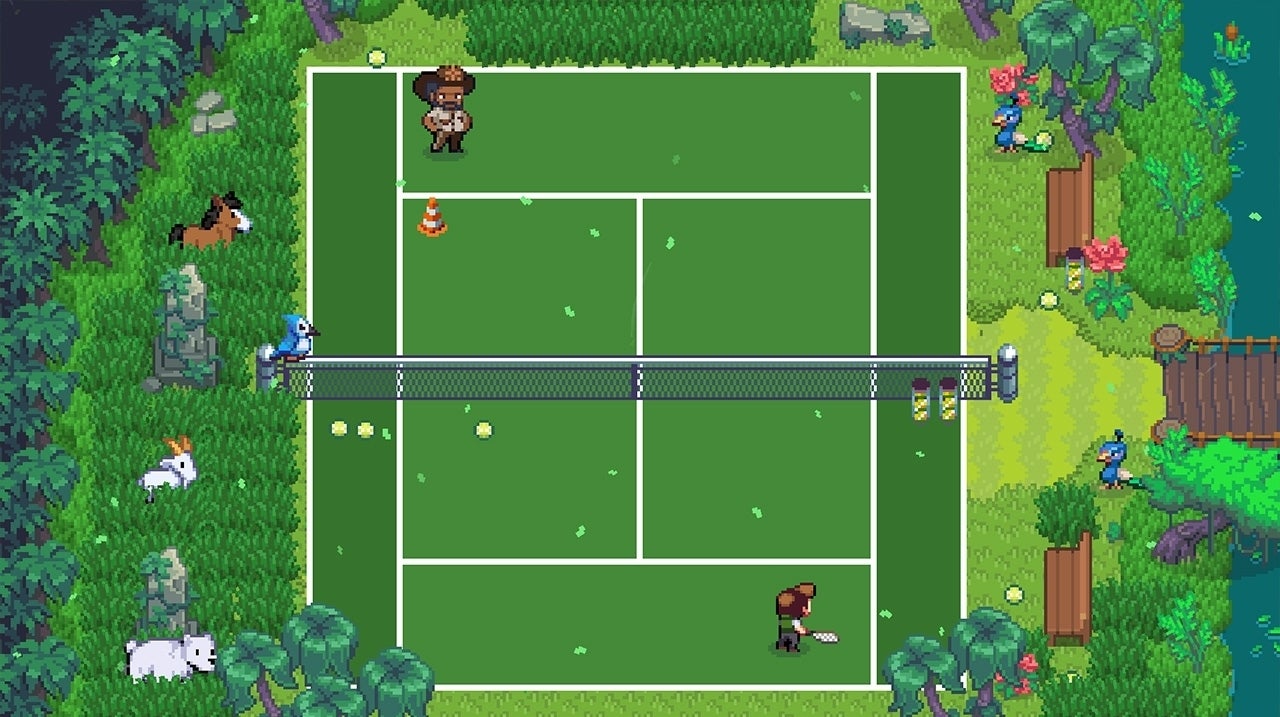 Sidebar Games' delightful 2017 sporting RPG Golf Story is getting a much-expanded sequel. It's called Sports Story and it's coming exclusively to Switch next year.
As its name suggests, there's much more to Sports Story than mere golfing this time around. Although the club-swinging past-time makes a return, it's joined by the likes of tennis, fishing and - judging by the announcement trailer below - football, volleyball and more.
Just like the first game, however, there's much to be done away from the green/pitch/court too. As Sidebar puts it, Sports Story is "a game about sports, but not always".
Its expanded role-playing elements will introduce the likes of dungeon crawling, mini-games, treasure-hunting, and espionage, as you embark on your full-time studies at a renowned tennis academy and train to compete in the Decasportathon. There's even multiplayer too.
Sports Story is currently expected to arrive on Switch "mid-2020" and, like Golf Story before it, will be exclusive to Nintendo's platform.