GLaDOS voice in new Guillermo del Toro film
Pan's Labyrinth director a fan of Portal.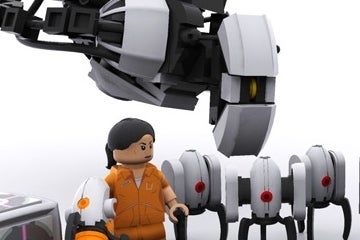 Hellboy and Pan's Labyrinth director Guillermo del Toro has revealed the first trailer for his new monster movie Pacific Rim, which stars GLaDOS voice actress Ellen McLain as a robot AI.
The footage, released last night, reveals McLain's familiar vocal talents will have exactly the same electronic filter as Valve's murderous robot queen.
Pacific Rim sees massive man-made robots face ancient Lovecraftian monsters who appear from the sea. McLain appears to be on the side of the humans.
del Toro has previously admitted to being a fan of the Portal series, and personally called Valve boss Gabe Newell to ensure the deal would happen.
"I'm a big fan of Valve," he told Kotaku. "Portal and Left 4 Dead have been instrumental family experiences at my house."