Ghost of Tsushima gets co-op multiplayer, New Game+ later this month
And a new horse!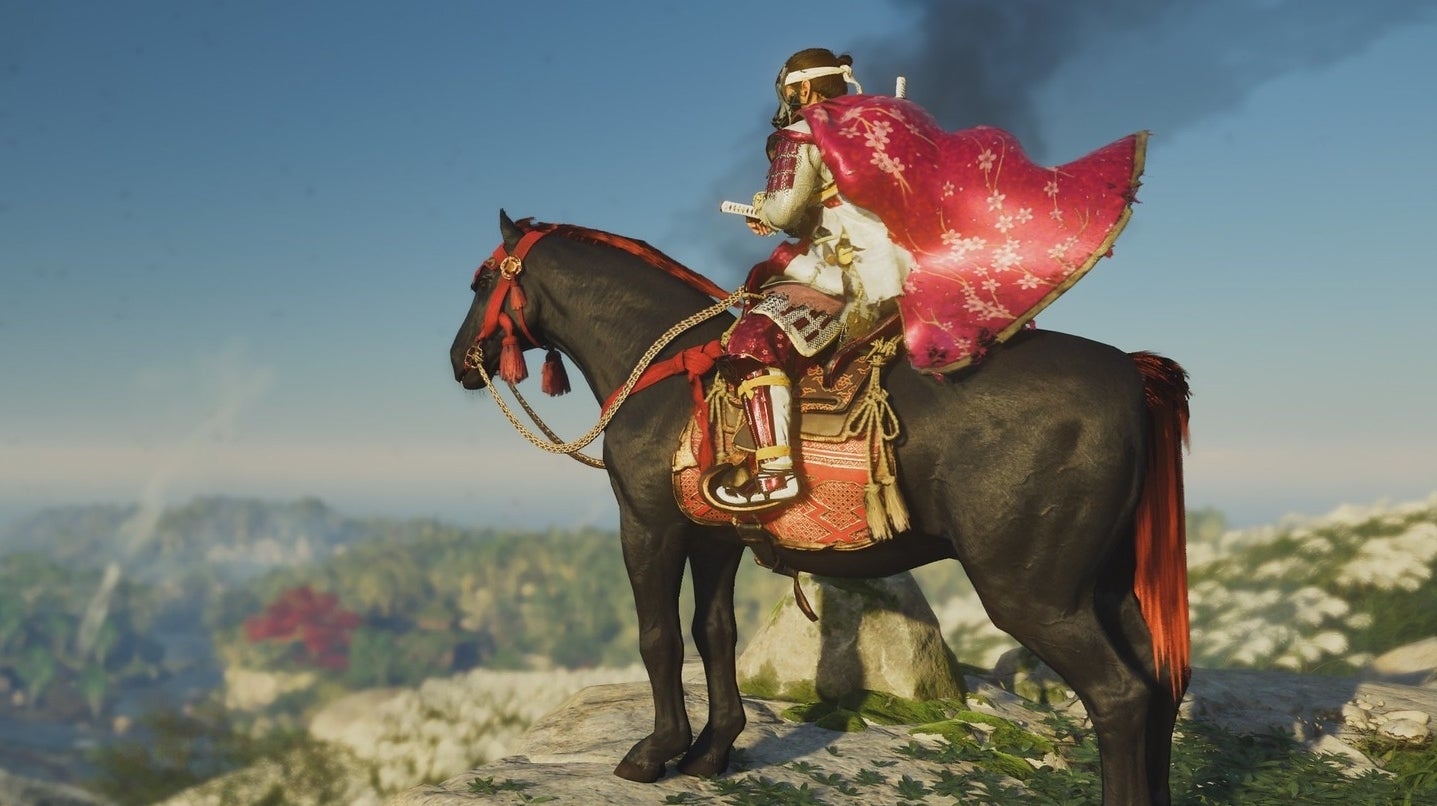 There's a hefty update coming to developer Sucker Punch's samurai action adventure Ghost of Tsushima next Friday, 16th October, introducing New Game+, co-op multiplayer, and more.
Ghost of Tsushima's Version 1.1 update is free for all players and leads with an online cooperative multiplayer experience known as Ghost of Tsushima: Legends. Once unlocked via the PlayStation Store, players can access Legends' story missions (designed for two players), as well as four-player survival missions. Sucker Punch says a three-part Raid for four players is also on the way, and is expected in the week's following 1.1's release.
Story missions are framed around Gyozen the Storyteller, a new NPC situated at towns and various other locations on the map, who offers a different perspective on events of the solo game. Speaking to him will whisk players to the multiplayer lobby (also available from the main menu), and higher difficulties can be unlocked that include new encounters, tougher enemies, bonus objectives, and greater rewards.
Survival missions, meanwhile, transport four players to different places around the game world in order to fight off waves of enemies. Blessings can be activated along the way, and higher rewards are earned the longer players stay alive and the more bonus objectives they complete.
Sucker Punch notes all co-op experiences can be played using one of four new character classes; players can select one of these initially and the remainder will unlock as they level up.
The Samurai class, explains the developer, can "run straight toward combat and stay there, sustaining their health while chopping enemies down", while Hunters, equipped with explosive arrows, stand on the edge of combat and snipe. Ronin are able to revive their team using the Breath of Izanami (and can summon a Spirit Dog!), and Assassins can teleport around the place, doing "massive damage with a single attack".
"You'll be rewarded with increasingly rare and powerful gear as you take on greater challenges," says Sucker Punch of Legends' progression system, "and you'll unlock new techniques as you gain experience with each class." Legends also features new Trophies and a wealth of unlockable cosmetics, which can be used to add a bit of pizazz to your adventures or to spruce up your cooperative shots in Photo Mode.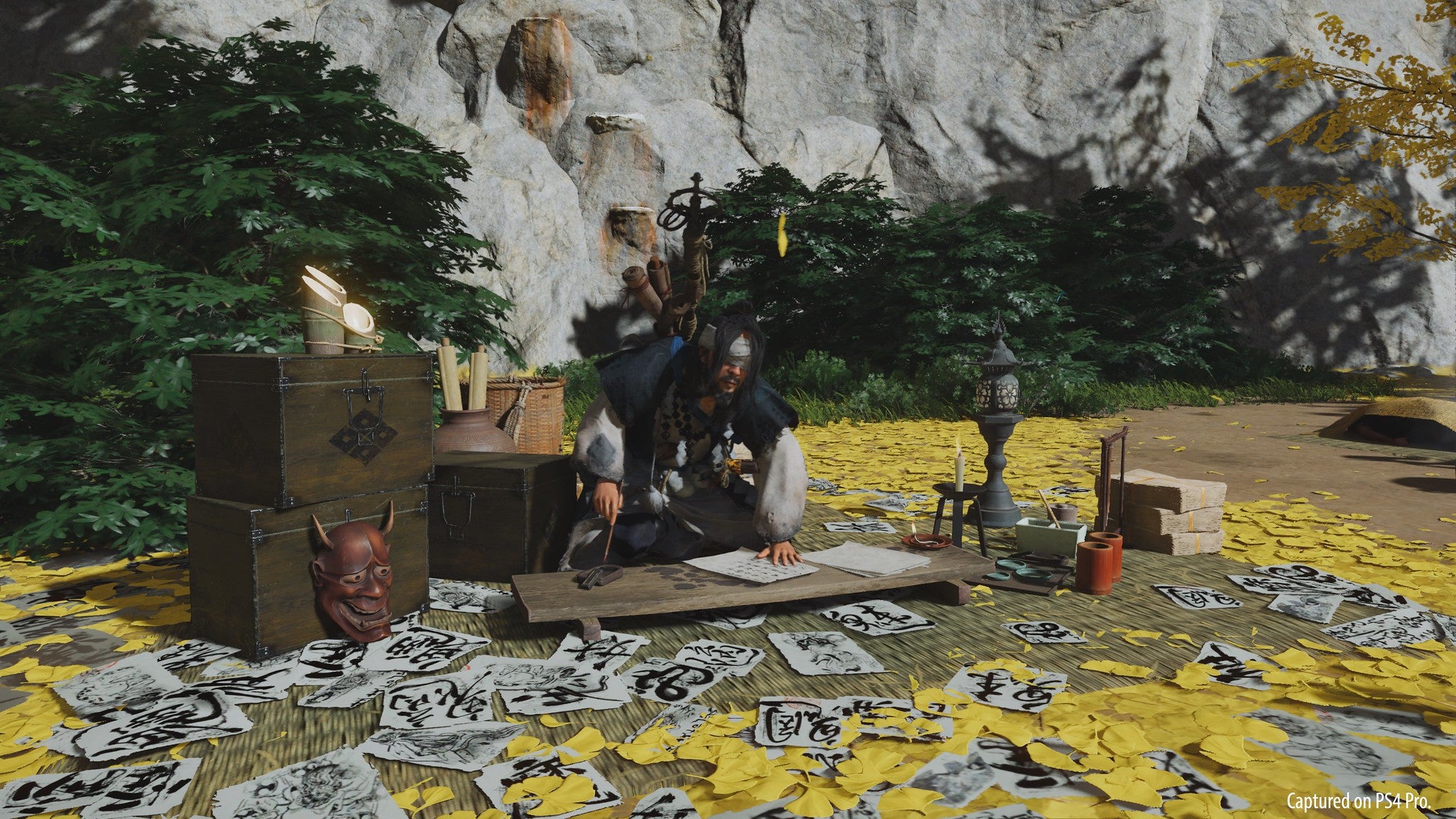 The other big feature of Ghost of Tsushima's 1.1 update is, of course, New Game+, available to anyone that's completed Jin's journey once. It'll bump up the difficulty while providing complete access to all Techniques, Gear, and Vanity items obtained the first time around. Additionally, it introduces new charms, new sword, bow, and armour unlocks, new Trophies, and even a fancy new horse for Jin to gallop about on.
There's also a new type of flower known as the Ghost Flower, which is earned by completing tales and activities in New Game+. These can be traded with a new merchant NPC to unlock armour dyes and other vanity items said to have considerably more elaborate designs than those seen during the initial play through.
And finally, there's a new Armour Loadouts option, providing easy access to specific combinations of looks and equipment, as your whims desire. A few more details of next week's big Ghost of Tsushima update can be found on the PlayStation Blog.