Gearbox hiring for Borderlands 3
"This is the big one."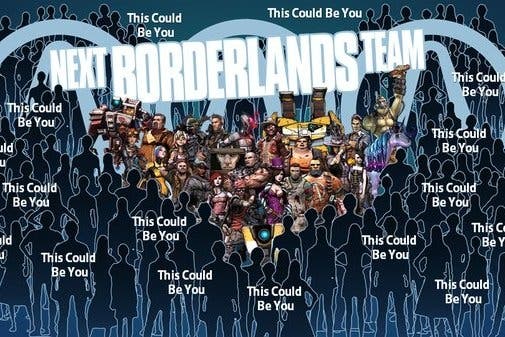 Borderlands 3 isn't in production yet, but Gearbox is hiring for it.
On Twitter Gearbox chief Randy Pitchford called on developers to apply to work on the next Borderlands game. That tweet came following a tease during a panel discussion at PAX South over the weekend.
Gearbox has a lot on its plate at the moment, including first-person MOBA-style game Battleborn. Pitchford added that Gearbox was all hands on deck making Battleborn.
So, with Battleborn due out at some point in 2015 but still without a release date, it may be some time before we hear anything about the next Borderlands.
Meanwhile, sticking with Borderlands, Gearbox announced a new downloadable playable character for Borderlands: The Pre-Sequel.
Lady Aurelia the Baroness, the sister of Sir Hammerlock, arrives on 28th January. Her three skills trees are Huntress, Cold Money, and Contractual Aristocracy. Her Huntress skill tree focuses on sniping. Cold Money focuses on ice damage. And Contractual Aristocracy allows her to turn a co-op teammate into a servant, earning her bonuses for their kills in addition to her own.
The Lady Hammerlock Pack is part of the Borderlands: The Pre Sequel season pass, but will also be sold separately.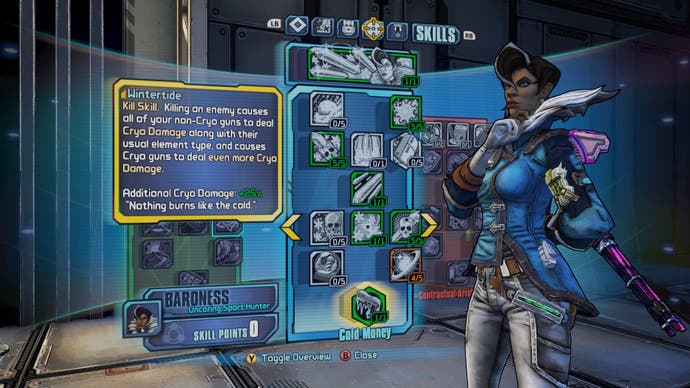 The fourth and final add-on pack in the Borderlands: The Pre-Sequel season pass includes a brand new campaign set inside the mind of Claptrap, Gearbox said.