Borderlands creator departs from Gearbox
"I will always love Gearbox, but it's adventure time."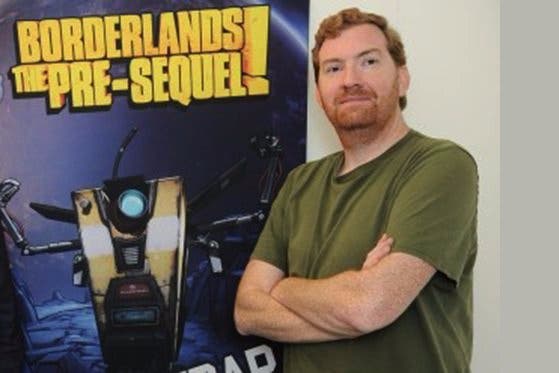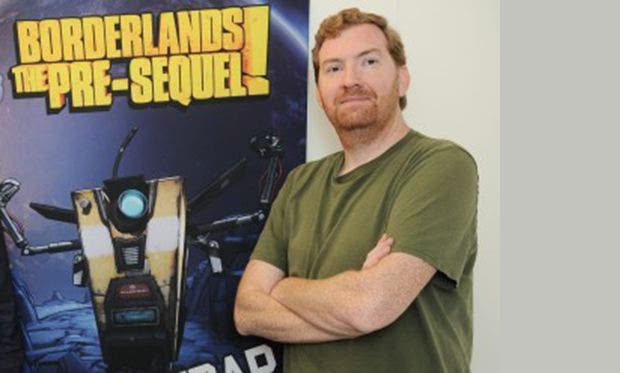 Borderlands creator and franchise director Matt Armstrong has parted ways with Gearbox Software.
It's an amicable split, however. "I will always love Gearbox, but it's adventure time," the developer stated in his tweet about leaving.
According to his Linkedin profile, Armstorng "developed the concept for Borderlands, was lead designer and personally designed and implemented every gun in the game."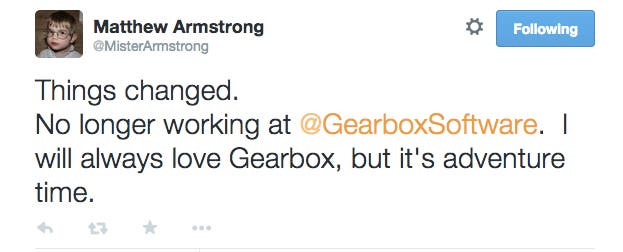 Borderlands seems to be in something of a transitional phase as Borderlands: The Handsome Collection recently shipped and Borderlands: The Pre-Sequel's developer, 2K Australia, was shut down. Of the shuttered studio Armstrong tweeted, "The 2K Australia guys were amazing to work with, and there's not one of them I wouldn't work with again. Good luck, my friends."
Looking ahead, Borderlands 3 is in the works. Furthermore, Telltales' Tales From the Borderlands adventure game spin-off has been fantastic thus far.
It's unclear what Armstrong will be doing next or whether his final tweet is a sly nod to Pendleton Ward's cult-favourite cartoon. Perhaps he's working on an Adventure Time video game? Unlikely, but you never know.