GameStop pulls The Last Guardian from its release schedule
UPDATE: Retailer admits error, Last Guardian lives.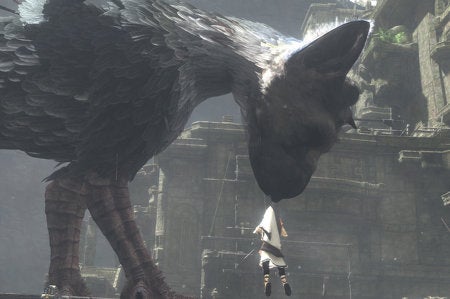 UPDATE 2: Breathe easy, seems it was all a mix up. GameSpot just issued the following statement:
"The Last Guardian has not been cancelled by Sony as we incorrectly stated in an automated call to reservation customers.
"Because the game did not have a specific release date, GameStop made the decision to remove the game from our system. The Last Guardian will be reinstated for pre-order when a firm launch date is known."
UPDATE 1: Sony communications chief Patrick Seybold has told Kotaku that GameStop's assertion that The Last Guardian has been canceled "is not true".
ORIGINAL STORY: US games retailer GameStop has pulled M.I.A. PlayStation 3 exclusive The Last Guardian from its release schedule and informed customers who've placed a pre-order that the game has been canceled.
According to a Joystiq report, a number of customers have received an automated phone message from the store stating that "we've been notified by the vendor that The Last Guardian has been canceled" and offering a refund.
There is currently no listing for the title on GameStop's website, though both Amazon and BestBuy still offer the game for pre-order.
We've contacted both Sony and GameStop to find out exactly what's going on here and will update when we hear back.
Last month Eurogamer learned that creator Fumito Ueda had left developer Team Ico and was reportedly completing the game on a freelance basis. Soon after, news broke that executive producer Yoshifusa Hayama had also left the company.
Team Ico's follow-up to Shadow of the Colossus was first announced back in 2009, though precious little new information regarding the title has emerged since.