Games Workshop's fantasy board game Talisman Prologue launches for iOS, Android this week
No trolling.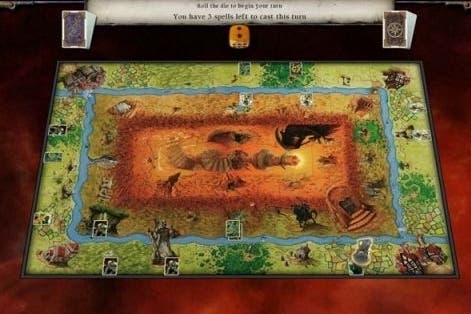 A mobile version of Games Workshop's fantasy board game Talisman will launch for iOS and Android devices on 25th April, publisher Thumbstar Games has announced.
Talisman Prologue has been available since late last year on PC. A single-player strategy title, Prologue uses the rules of the card-drawing board game.
10 classic characters from the game are included, along with 50 quests to wizard through.
Talisman Prologue is the first of several titles based on Games Workshop's fantasy franchise, Thumbstar says. A multiplayer version - Talisman Digital Edition - is also in the works.
It follows an earlier attempt at a Talisman game by Capcom, which was known to be working on the title for release on PC, PlayStation Network and Xbox Live Arcade. The project was shelved in 2008 and classed as a "misfire".