GAME stocking Ubisoft's Vita launch titles from tomorrow
No word on The Last Story or Tekken 3DS though.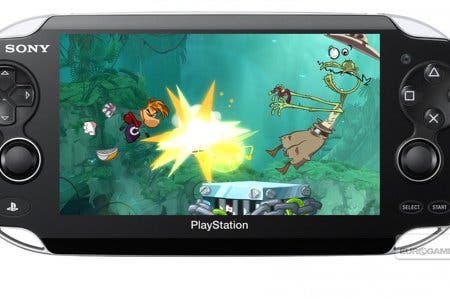 GAME will stock Ubisoft's Vita launch titles from Tuesday, 28th February.
The high street specialist confirmed the introduction of the stock in a short statement issued this afternoon to VG247.
"To confirm, the Vita Ubisoft titles will be available in all of GAME's channels from tomorrow."
Lumines, Michael Jackson, Rayman Origins, Asphalt Injection and Dungeon Hunter Alliance were all unavailable to buy at GAME last week.
At last Tuesday's Vita launch GAME Group Marketing Director Anna-Marie Mason told Eurogamer it was possible that titles would come back into stock in the future.
"What I would say about the titles within the Ubisoft range is, we're not stocking them at this point, but this market moves really quickly, so that situation may change," she said.
"With regards to the Ubisoft titles, that is one moment in time. It doesn't mean to say we won't have that title or that part of our proposition on an on-going basis."
GAME's problems stem from its loss of credit insurance with the banks, which has had the knock on effect of publishers asking it to pay cash up front for stock - something the retailer is struggling to do. The shop is now working with publishers on a game-by-game basis.
It was unable to stock Wii exclusive role-playing game The Last Story last week, or 3DS fighting game Tekken 3D Prime Edition earlier this month.
GAME is yet to comment on whether those games will come into stock in the near future.