GAME closes Xbox One Day One Edition pre-orders
UPDATE: Pre-orders re-open, UK availability rounded-up.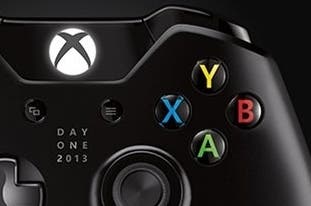 UPDATE: GAME has reopened Xbox One pre-orders for a limited time.
After "some number wrangling", the retailer said it had found more available stock of the console's Day One Edition. All customers who pre-ordered the Standard Edition since it closed pre-orders earlier this week will now automatically be upgraded.
Amazon UK also re-opened pre-orders for a limited time this week, although has since sold out again.
ShopTo expects to close pre-orders "very, very soon", the retailer told Eurogamer. The Xbox One is now only available in bundles with other games from the site.
Supermarket giant Tesco still has Xbox One in stock, meanwhile. Like GAME it asks for a £20 deposit, however.
ORIGINAL STORY: UK retail giant GAME has closed pre-orders for the Xbox One Day One Edition.
A notice posted over the past weekend now states that the chain has sold out of its Xbox One Day One Edition stock allocation (thanks, Videogamer).
The console's standard edition remains available to pre-order, although GAME can no longer guarantee that the console will be available on launch day.
Looking to pre-order an Xbox One? Amazon UK previously stated it had sold out of Day One Edition consoles, although that message is currently only showing for Standard Edition stock.
Xbox One is set to launch in the UK priced £429. Microsoft has yet to name a release date.