Gaikai streamed demos coming to the GAME website in the spring
Better news.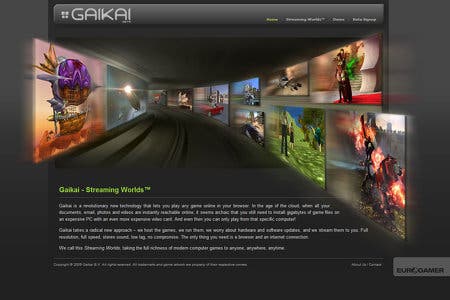 Better news for GAME: cloud gaming service Gaikai launches streamed game demos on the GAME website in the spring.
It'll mean you'll be able to instantly preview games just before you click to add to your basket.
The game demos will be available to European consumers, Gaikai said. The service forms "a significant part of GAME's strategy to grow revenues from its web and digital business".
Expect exclusive digital products "unique from other online and brick-and-mortar offerings", and "new purchase methods to increase customer participation and loyalty".
"Gaikai's ground-breaking game streaming technology fits in well with our strategy of delivering the very best range of games and gaming products to our customers," said GAME CEO Ian Shepherd.
"We are thrilled to offer our consumers the ability to instantly preview game titles right at that critical moment of the purchase decision making and checkout process." Gaikai EVP Robert Stevenson added: "We are extremely pleased to be working with GAME across Europe to help them expand their digital presence and engagement with online consumers by streaming Gaikai's portfolio of high quality content.
"As gamers continue to increase their digital consumption of the industry's best games, GAME will be well positioned to lead the way."