Furi is coming to Xbox One
With an exclusive new boss.
Boss fight game Furi, which launched back in July on PS4 and PC, has now been announced for an Xbox One release.
The Xbox One version will contain a new exclusive boss fight, too, as pictured in this screenshot: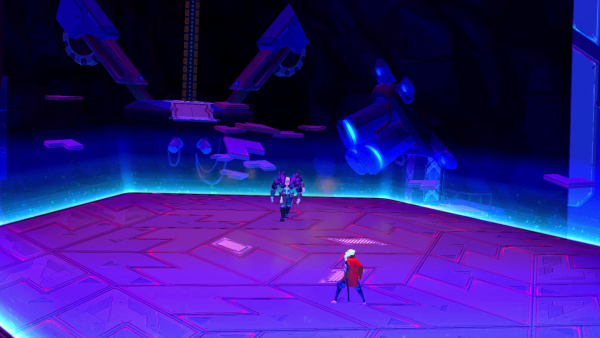 Developer The Game Bakers addressed criticism of early adopters not receiving said boss fight noting on Twitter, "PS4 and PC players, we love you too! We hear you! But one thing at a time."
Furi is a simple game in concept, but one that requires a lot of depth to master. It's a series of boss fights wherein players are armed with a sword, gun and dodge maneuver, which may sound slight, but The Game Bakers manage to get a lot of mileage out of it.
I recommended Furi upon its launch earlier this summer. In our Furi review I described it as "a winning premise done right."