Funcom's Secret World
Mysterious poem unravelled.
Eurogamer posted a mysterious poem at the beginning of the week that promised to reveal a new game if you could crack the code. Well, you lot nailed it, finding the hidden forum and forcing the shrouded stranger to step out into the light.
That face has revealed itself as Funcom, and the new game is The Secret World, previously referred to as The World Online.
It's an MMO for PC and Xbox 360 that's being created by game director Ragnar Tørnquist, the man behind The Longest Journey and Dreamfall. No release date has been set for the game, but it's already been in development for nearly a year.
It will take place in the modern-day world and let you roam around familiar locations such as London, New York and Shanghai. But the real magic comes from the world within, a hidden and mythical land that you'll have to find for yourselves.
Here the impossible comes to life. Magic exists, monsters roam, and ancient forces duke it out for control of Earth. You'll get to explore the secret every city hides, taking part in hidden conspiracies as you battle evil forces across the world and throughout time. It sounds a little like the parallel world of Harry Potter.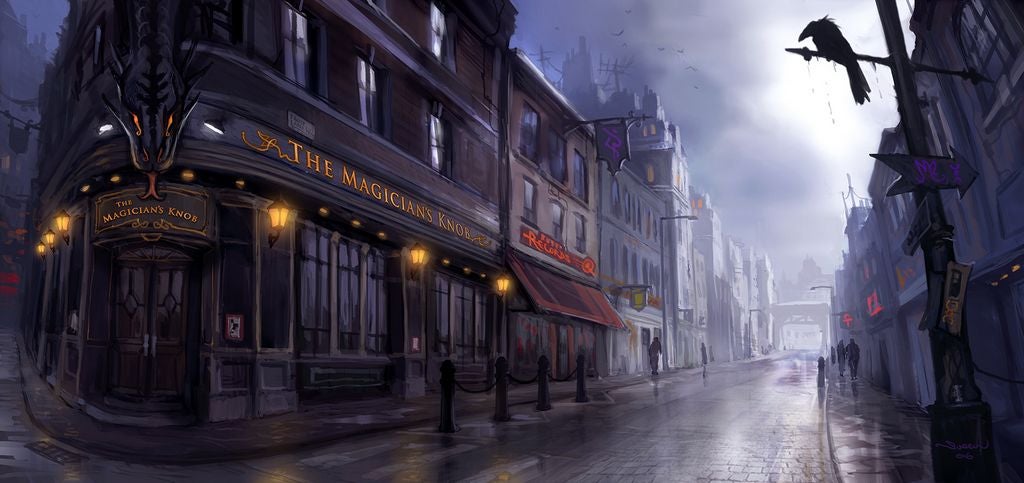 "We believe there are millions of gamers out there who want to explore something beyond traditional fantasy and sci-fi games," said Trond Arne Aas, CEO of Funcom. "'The Secret World' is just that - a fantastic new setting that will fuel the imagination of online gamers, and keep players busy for years."
"We have a golden opportunity to bring something fresh and exciting to the genre, and we firmly believe the game is an ideal extension of Funcom's MMO portfolio."
Little is known about what the game will actually contain, but we've heard mention of martial art experts and other exciting touches. And while screenshots are yet to be issued, we have an exclusive spattering of concept art for you to peruse over in our The Secret World gallery.
Funcom has development teams in both Oslo and Bejing, and will be creating this new game alongside its other MMO Age of Conan: Hyborian Adventures - also for PC and Xbox 360.